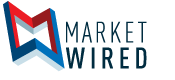 Addictive Mobility expands its Canadian footprint into Montreal
/EINPresswire.com/ -- TORONTO, ON--(Marketwired - August 04, 2017) - Addictive Mobility, Canada's leading mobile ad-tech platform, has expanded its Canadian footprint by establishing a physical presence in Montreal with the hire of Alexandre Rouleau as the Senior Sales Director for Eastern Canada.
Alexandre Rouleau is a seasoned digital marketing expert with over 10 years experience within media and advertising. Most recently Alexandre managed the TC Media's Digital Strategy team. Alexandre has a very strong comprehension of the agency, publishing, and advertiser ecosystem in Quebec and Eastern Canada.
"As the market leader in mobile advertising in Canada, we realize the importance of having a physical presence in Montreal to better service the needs of both our agency partners as well as mid-market advertisers that require a specialization within mobile advertising," explained Naveed Ahmad, CEO of Addictive Mobility.
The French speaking population is approximately 25% of the Canadian market, that has historically been served from Addictive Mobility's Toronto office. However, as the economy continues to strengthen in the province of Quebec, with more national and international advertisers establishing head office locations in Montreal and Quebec City, Addictive Mobility felt the timing was right to lay down a foundation in Montreal.
"Montreal is a booming economy and agencies such as GroupM, Cossette and Touche have made a strategic decision to reorganize their team in this market. By providing a consultative approach to all the facets of advertising on mobile -- from data to creative to insights and analytics -- we will be able to offer a value driven platform to our French speaking clients," said Naveed Ahmad.
Addictive Mobility has recently partnered with the University of Toronto and the University of Waterloo to build out "Canadian made" algorithms that will help Canadian advertisers better optimize their media spend and subsequently improve their return on advertising spend.
About Addictive Mobility
Addictive Mobility is a Canadian based mobile advertising technology company that works with many Fortune 500 brands. The company has focused on building a platform that not only delivers brand engagement and awareness but also provides transparency in the data and the deep insights required for clients to run successful mobile ad campaigns. Addictive Mobility's cutting-edge mobile programmatic platform, proprietary optimization techniques, and global inventory analyzes millions of unique users on their mobile devices and reaches them through world class engaging and experiential creative.