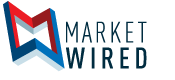 International Star Management Update
/EINPresswire.com/ -- JACKSONVILLE, FL--(Marketwired - Aug 4, 2017) - International Star, Inc. (OTC PINK: ILST) announced today that Mr. Michael Shea, ILST's President and Chief Executive Officer, has resigned, effective immediately. Michael Shea and the Corporation have determined that it would be mutually beneficial for Michael Shea to resign as an Officer and Director of the Corporation. Mr. Howard Metzler, has also resigned from his position as Director and Vice President of Operations. Mr. Metzler indicated that his resignation was not the result of any disagreement with the Company on any matter relating to the Company's operations, polices or practices. 
Ms. Donnell J. Vigil, majority owner of the Series A Preferred Shares of ILST, has been elected by the Board of Directors to serve as CEO and President of the Corporation. Ms. Vigil graduated from Metropolitan State University in Denver, Colorado with a Bachelor of Science Degree and attended graduate school at Friends University in Wichita, Kansas in its Organization Development master's program. Ms. Vigil has worked in the corporate arena for twenty (20) years. She has served as an officer and director for two (2) other publicly traded corporations, seven (7) profit corporations and one (1) non-profit organization. Vigil has directly handled all SEC, OTC, DTCC, FINRA and Secretary of State Filings for numerous publicly traded corporations. She was directly involved and responsible for entering into international and domestic contracts, raising capital, negotiating acquisitions, mergers, investor relations, compliance, executing business plans and closing long term agreements. Ms. Vigil utilizes her behavioral science knowledge to the planned development and reinforcement of organizational strategies, structures and processes for improving an organization's effectiveness. 
"I'd like to thank Mr. Shea and Mr. Metzler for their contributions to the Board over the last few years and wish them well in their new endeavors," said Ms. Vigil. "Now that ILST is at an inflection point, we seek to replace their seats with business leaders and entrepreneurs with industry experience more relevant to ILST's business going forward. We are excited to be moving forward with getting ILST current and headed in the right direction."
About International Star: (www.ilstholdings.com)
Safe Harbor Statement
This press release contains "forward-looking statements" within the meaning of Section 27A of the Securities Act of 1933, as amended, and Section 21E of the Securities Exchange Act of 1934, as amended and such forward-looking statements are made pursuant to the safe harbor provisions of the Private Securities Litigation Reform Act of 1995. You are cautioned that such statements are subject to a multitude of risks and uncertainties that could cause future circumstances, events, or results to differ materially from those projected in the forward-looking statements as a result of various factors, and other risks. You should consider these factors in evaluating the forward-looking statements included herein, and not place undue reliance on such statements. The forward-looking statements in this release are made as of the date hereof and International Star, Inc. under take no obligation to update such statements.