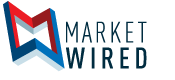 Quantum Leap In Credit Card Security Using Card Holders Biometrics Developed By SmartMetric
Conference Call by SmartMetric
NEW YORK, NY--(Marketwired - August 03, 2017) - SmartMetric, Inc. (OTCQB: SMME) -- SmartMetric has created an amazing new credit card turning the humble piece of plastic in your wallet into a state of the art biometric high tech secured device.
/EINPresswire.com/ -- After over a decade of R&D, SmartMetric has successfully engineered a fully functional fingerprint reader that sits inside the credit card. Simply touching a square sensor on your biometric credit card scans your fingerprint, matches it with your pre-stored fingerprint inside the card and then turns your card on. All in less than a quarter of a second.
SmartMetric will be holding a public phone conference call on Thursday the 10th of August, 2017 at 6pm New York time and 3pm West Coast time.
The conference call dial in details are as follows.
United States +1 641-715-0857
International Dial-in Numbers:
Australia +61 3 8672 0152
Israel +972 55-966-1011
United Kingdom +44 330 998 1210
Access Code: 132920
To view the card working please follow the link:
Video Of Working SmartMetric Biometric Card
"More than $3 trillion dollars are transacted annually in the United States using credit cards. Our technology is designed to bring biometric security to the common credit card and in so doing, helping to provide greater payment security for card issuers and users alike," Chaya Hendrick said.
To view the company website: www.smartmetric.com
Safe Harbor Statement: Forward-Looking Statements in this press release, which are not historical facts, are forward-looking statements within the meaning of the Private Securities Litigation Reform Act of 1995. Also such forward-looking statements are within the meaning of that term in Section 27A of the Securities Act of 1933 and Section 21E of the Securities Exchange Act of 1934 Our actual results, performance or achievements may differ materially from those expressed or implied by these forward-looking statements. In some cases, you can identify forward-looking statements by the use of words such as "may," "could," "expect," "intend," "plan," "seek," "anticipate," "believe," "estimate," "predict," "potential," "continue," "likely," "will," "would" and variations of these terms and similar expressions, or the negative of these terms or similar expressions. Such forward-looking statements are necessarily based upon estimates and assumptions that, while considered reasonable by us and our management, are inherently uncertain. Factors that may cause actual results to differ materially from current expectations include, among others, if we are unable to access the capital necessary to fund current operations or implement our plans for growth; changes in the competitive environment in our industry and the markets where we operate; our ability to access the capital markets; and other risks discussed in the Company's filings with the U.S. Securities and Exchange Commission, including our Annual Report on Form 10-K, which filings are available from the SEC. We caution you not to place undue reliance on any forward-looking statements, which are made as of the date of this press release. We undertake no obligation to update publicly any of these forward-looking statements to reflect actual results, new information or future events, changes in assumptions or changes in other factors affecting forward-looking statements, except to the extent required by applicable laws. If we update one or more forward-looking statements, no inference should be drawn that we will make additional updates with respect to those or other forward-looking statements.
Contact Information

SmartMetric, Inc. Head Office
+1.702.990.3687
info@smartmetric.com

Investor Relations
Everest Corporate Advisors, Inc.
702.334.7791
415.250.0105