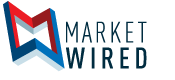 7Park Data Unveils Housing Intelligence, Offering Granular Insight Into New Housing Permit Activity And Broader Housing Economy
New Product Provides Early Indicator of U.S. Census Residential Construction Data, Impacting Builders, REITs, Manufacturing, and Industrials
/EINPresswire.com/ -- NEW YORK, NY--(Marketwired - August 03, 2017) - 7Park Data, the technology company providing data, tools, and insights enabling data-driven decisions for global businesses today announced the launch of Housing Intelligence, tracking new residential construction permits across a majority of the United States. Unlike the United States Census Survey of Construction, which is released as a monthly national snapshot, Housing Intelligence offers near real-time insight into new housing construction activity, impacting employment, as well as the manufacturing, consumer goods, and financial services industries.
Traditional sources of housing and construction data lack timeliness and granularity, creating an information gap for professionals who rely on promptly delivered insights into companies and sectors. Housing Intelligence is delivered well ahead of other sources, with proprietary models that demonstrate a high degree of correlation with publicly reported indicators including the U.S. Census. For clients who want to take their analysis further, Housing Intelligence also provides detailed granularity including permit owner and geographic breakdowns by zip code, enabling performance benchmarking for the United States' largest builders including D.R. Horton, Lennar, KB Home, NVR, Inc., and Toll Brothers.
"Activity in the housing sector has implications far beyond construction," said Rishit Shah, Chief Product Officer at 7Park Data. "By releasing granular data that serves as an early indicator of the Census reports about housing starts, 7Park Data provides our clients with the information they need to make faster, smarter decisions. Housing Intelligence showcases our industry-leading data science team, and their ability to create statistically sound models to benchmark performance for entire industries as well as individual companies."
"Access to accurate and timely data is critical to making well-informed decisions, and maintaining our competitive advantage," says Carlos Medeiros, Investment Analyst and Portfolio Manager at VR Investments. "7Park Data's Housing Intelligence product has proven to be highly accurate and more timely than widely monitored economic indicators. Given the significance of the housing sector to the broader economy, Housing Intelligence is relevant to both informing macro strategies as well as more granular fundamental analysis across a variety of sectors, including construction and builders, REITs, manufacturing, and industrial goods."
For more information about Housing Intelligence or to subscribe, please visit: http://info.7parkdata.com/housing-intelligence.
About 7Park Data
Powered by our proprietary platform of real-time behavioral data from more than one billion global consumers across 100+ countries, 7Park Data is the trusted source of consumer and business insights for industry-leading global businesses. 7Park Data's industry-leading data intelligence products -- App Intelligence, Streaming Intelligence, Merchant Intelligence, Product Intelligence, Traffic Intelligence, Housing Intelligence and Web Intelligence -- report on vital performance measures with unparalleled granularity and scale. Our platform contextualizes anonymous viewing, mobile, web and purchasing data with in-house expert analysis to deliver businesses unprecedented clarity into marketplace trends, evolving customer preferences, and investment opportunities. Data-driven businesses depend on 7Park Data Intelligence for more accurate benchmarking, forecasting, and strategic decision making. 7Park Data was founded in 2012 and is headquartered in New York City. For more information, please visit www.7parkdata.com.