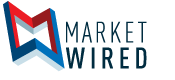 Zyme Acquires CCI to Expand Smart Application Portfolio
Acquisition Makes Zyme the Most Comprehensive Channel Incentives Solution on the Market
/EINPresswire.com/ -- REDWOOD SHORES, CA--(Marketwired - Aug 3, 2017) - Zyme, the market leader in the rapidly growing discipline of channel data management (CDM), today announced that it has acquired CCI, a market leader in partner marketing management. 
CCI delivers channel incentive management services, software, and expertise, with a special focus on optimizing MDF and co-op marketing programs that clients use to drive resale partners to achieve specific goals. CCI currently works with some of the world's most successful technology companies, including Google, Sony, Toshiba, and VMware.
"Our decision to bring CCI under Zyme's umbrella follows our vision to offer customers smart, data-driven applications to help them sell more through the channel while keeping their channel management costs down," said Zyme CEO Chandran Sankaran.
With the acquisition of CCI, Zyme now provides the most functional channel incentives solution on the market. Zyme covers rebates, price protection and deal-registration (ship and debit) programs as well as MDF and co-op, along with overall program design and payment services - and links all of these with channel performance data to enable a unique, high-value solution for customers.
Click here to learn more about the acquisition and new incentives solutions or contact Zyme directly.
About Zyme
Zyme provides the leading channel data management (CDM) cloud platform, delivering critical downstream visibility for global companies that leverage distributors, resellers, retailers and e-tailers to sell their products. Zyme's flexible, real-time data platform powers the New Smart Channel(SM), a proven approach to acquiring actionable knowledge that enterprises need to accelerate partner sales and optimize marketing ROI. With a channel directory of more than 2 million partners, Zyme processes more than 1 billion transactions annually across more than 150 countries, providing decision-grade intelligence to optimize business processes like sales execution, inventory management, partner rebates and incentives, marketing and financial compliance.
Pre-built integrations with Salesforce and other innovative cloud solution providers help Zyme's industry-leading customers, including Amazon, Dell, Fujitsu, GE, Microsoft, Plantronics, Seagate, Symantec, VMware and Xerox use channel intelligence to solve core business problems. Headquartered in Redwood Shores, CA, Zyme has offices in India, Texas, China and the UK. For more information, visit www.Zyme.com.