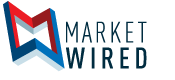 Centamin plc Results for the Second Quarter and Six Months Ended 30 June 2017
/EINPresswire.com/ -- PERTH, AUSTRALIA--(Marketwired - Aug 3, 2017) - Centamin PLC (LSE: CEY) (TSX: CEE)
For immediate release
3 August 2017
Centamin plc ("Centamin" or "the Company")
(LSE: CEY; TSX:CEE)
Centamin plc ("Centamin", the "Group" or "the Company") (LSE: CEY) (TSX: CEE) is pleased to announce its results for the second quarter ended 30 June 2017.
Q2 2017 Operational Highlights (1),(2)
Gold production of 124,641 ounces was a 14% increase on Q1 2017 and 11% lower than Q2 2016.
Cash cost of production and all-in sustaining costs (AISC) remain well controlled resulting in unit cash cost of production of US$609 per ounce and unit AISC of US$829 per ounce sold.
Full year 2017 guidance maintained at 540,000 ounces, with US$580 per ounce cash cost of production and US$790 per ounce AISC.
Record quarterly throughput of 3.06 million tonnes from Sukari process plant, an increase of 5% on Q1 2017 and of 4% on Q2 2016 performance.
Amun / Ptah underground operations delivered 293kt at a grade of 8.79g/t to the ROM pad with mill feed from underground of 276kt at 7.74g/t during the period.
Record open-pit material movement of 17,493 million tonnes. Mining of the east wall cutback was completed during quarter as planned, allowing open-pit mining to move to higher grade sectors.
Continued positive results from underground exploration drilling at Sukari at both Amun / Ptah and Cleopatra.
Development of the Cleopatra exploration decline, located in the north-east of Sukari Hill, advanced 407 metres. Encouraging initial results from diamond drilling over 5,231 metres.
Please click the following link to view the full announcement -
http://www.rns-pdf.londonstockexchange.com/rns/9610M_-2017-8-2.pdf
This information is provided by RNS
The company news service from the London Stock Exchange
END