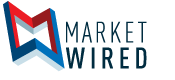 Stingray Announces Election of Directors
/EINPresswire.com/ -- MONTREAL, QUEBEC--(Marketwired - Aug 2, 2017) - In accordance with the TSX Company Manual, Stingray Digital Group Inc. (TSX:RAY.A)(TSX:RAY.B) (the "Corporation") is issuing this news release to disclose the voting results for the election of directors at its Annual Meeting of Shareholders held earlier today in Montreal.
Each of the following nine (9) nominees proposed by the Corporation was duly elected as director of the Corporation by the shareholders present or represented by proxy at the meeting. The results of the vote are as follows:
For
Withheld
Number
%
Number
%
Claudine Blondin
189,128,204
99.98
30,490
0.02
Eric Boyko
189,157,844
100.00
850
0.00
Jacques Parisien
189,136,344
99.99
22,350
0.01
Mark Pathy
187,396,791
99.07
1,761,903
0.93
David Purdy
189,152,818
100.00
5,876
0.00
Gary S. Rich
187,394,841
99.07
1,763,853
0.93
François-Charles Sirois
187,395,677
99.07
1,763,017
0.93
Robert G. Steele
189,130,768
99.99
27,926
0.01
Pascal Tremblay
189,134,394
99.99
24,300
0.01
About Stingray
Stingray (TSX:RAY.A)(TSX:RAY.B) is a leading business-to-business multi-platform music and in-store media solutions provider operating on a global scale, reaching an estimated 400 million pay TV subscribers (or households) in 156 countries. Geared towards individuals and businesses alike, Stingray's products include the following leading digital music and video services: Stingray Music, Stingray Concerts, Stingray iConcerts, Stingray Brava, Stingray DJAZZ, Stingray Music Videos, Stingray Lite TV, Stingray Ambiance 4K, Stingray Karaoke, NatureVision TV, Yokee Music, Festival 4K, Stingray Loud, Stingray Juicebox, Stingray Vibe, Stingray Retro, and Classica. Stingray also offers various business solutions, including music and digital display-based solutions, through its Stingray Business division. Stingray is headquartered in Montreal and currently has close to 350 employees worldwide, including in the United States, the United Kingdom, the Netherlands, France, Israel, Australia, South Korea, and Singapore. Stingray was recognized in 2013 and 2014 as a finalist in the Top 50 of Deloitte's Technology Fast 50TM list, and figures amongst PROFIT magazine's fastest-growing Canadian companies. In 2016, Stingray was awarded best IR for an IPO at the IR Magazine Awards - Canada. For more information, please visit www.stingray.com.
Mathieu Peloquin
Senior Vice-President, Marketing and Communications
Stingray
1 514-664-1244, ext. 2362
mpeloquin@stingray.com