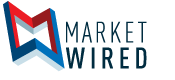 Influenster App Launches Short-Form Video Reviews Feature
Short-Form Video Reviews Feature In The Influenster App
Click here for high-resolution version
/EINPresswire.com/ -- NEW YORK, NY--(Marketwired - August 02, 2017) - Influenster, the leading product discovery and reviews platform, today announced the addition of a video reviews feature that allows users to upload short-form videos of product reviews on the app. With this update, users can add depth, context, and storytelling in the form of video reviews in addition to their text-based reviews and photo uploads.
Brand engagement rises by 28% when consumers are exposed to both user-generated product video and professional content, according to comScore. Video product reviews on Influenster bring value to both consumers and brands -- content creators get a new medium of expressing their opinions and brands gain a new channel for incorporating organic user behavior for sales conversions.
"The future of video storytelling is in the hands of consumers," said Emre Yenilmis, Chief Product Officer at Influenster. "Here at Influenster, we've listened to our members and brands and have updated our app to make the creation of video product reviews seamless and easy for users. In a matter of a minute, users are able to show and tell about their product experience."
Users can now record a video when they tap on "add media" on any product page in the Influenster app. They are led to a screen that gives them helpful tips on taking a good video review such as having the product nearby to reference during the review and getting good lighting. Next, they are led to a recording screen to capture the video under 60 seconds with either the front-facing or rear-facing camera on a phone or tablet. After that, they are prompted to add a caption including the appropriate hashtags so that other users can search for related videos using the same hashtag. Once they have uploaded the video product review, that clip will live on that product page on the app as well as Influenster.com.
Brands now have access to housing and repurposing video reviews to help potential customers better understand how the brand's products function and in turn promote sales.
This update is available as part of Influenster version 3.1.0 and above for iOS in the iTunes Store and for Android in Google Play.
About Influenster
Influenster is a product discovery platform and reviews platform that enables consumers to find new products and get advice to make informed purchases. Members use Influenster to explore the latest products, gain fresh insight, pick up new tips, and share their opinions with others. We help our members compare products and guide them on how products can be integrated into their lives. We inspire a love for products and encourage discovery, conversations and reviews.
The Influenster community of four million+ members is still rapidly growing. These product mavens with a heavy social media presence use their influence to spread the word about the products they know. Ever since the launch of Influenster's reviews platform, over 17 million reviews have been created on more than two million products, with an additional one million reviews generated each month.
Headquartered in New York City, Influenster was founded by Elizabeth Scherle and Aydin Acar in 2010. For more information or to become a member, visit: www.influenster.com.
Image Available: http://www.marketwire.com/library/MwGo/2017/8/1/11G143543/Images/Video_Reviews_1-392f7724da4a838ba2f81c48543f5cdb.jpg


EIN Presswire does not exercise editorial control over third-party content provided, uploaded, published, or distributed by users of EIN Presswire. We are a distributor, not a publisher, of 3rd party content. Such content may contain the views, opinions, statements, offers, and other material of the respective users, suppliers, participants, or authors.