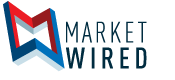 Shipt Grocery Delivery Expands Across Texas
Grocery delivery launches in Killeen, Temple and College Station; adds new service areas in San Antonio and Austin
/EINPresswire.com/ -- BIRMINGHAM, AL--(Marketwired - Aug 2, 2017) - Shipt, the fastest growing online grocery marketplace, today announced that it will launch service in three new Texas markets (Killeen, Temple and College Station), as well as expand its delivery service areas in two current metros (San Antonio and Austin).
On August 8, 2017, Shipt will begin offering home delivery from H-E-B stores in Killeen, Temple, and College Station:
How it works - Through the Shipt app, members select their grocery items, note any preferences, choose a one-hour delivery window, and pay for their order.
Membership - Annual Shipt memberships are available to new members in Killeen, Temple and College Station before launch day for a special price of $49 (usually $99).
Delivery - All members have access to unlimited delivery, free on all orders over $35. Orders can be placed as early one hour before delivery.
To sign up - To sign up for Shipt and learn more about the service, visit Shipt.com/HEB.
"Texas residents have been some of our most loyal Shipt members, and we continue to receive requests from new and current metros for greater access to grocery delivery," said Bill Smith, founder and CEO of Shipt. "This expansion is a reflection of this demand, and our growing partnership with H-E-B has allowed us to work in our shared mission to serve these communities, together."
Additional coverage in the San Antonio and Austin metros will begin August 10, 2017, with Shipt adding more than 185,000 households to its coverage areas across these two cities. Shipt launched service with H-E-B in Texas in May of 2016 and with these upcoming expansions, Shipt will be bringing the convenience of grocery delivery to more than 4.6 million households across the state. To celebrate the expansions in San Antonio and Austin, new Shipt members in these areas can try the service for two weeks free of charge and they will receive $25 off their first order.
"Our longstanding partnership with Shipt continues to give us new opportunities to reach our loyal customers and enable H-E-B groceries to be delivered directly to their homes," said Paul Tepfenhart, Group Vice President of Omnichannel Retail for H-E-B. "The expansion with Shipt allows us to provide more H-E-B customers with access to grocery delivery service."
Shipt connects members with a community of Shoppers who handpick their items and deliver them as soon as one hour after the order is placed. Leading up to the expansion, Shipt plans to grow their network of Shoppers, who are responsible for ensuring complete, accurate fulfillments of each order. To apply to be a Shipt Shopper, visit Shipt.com and click "Get Paid to Shop."
About Shipt
Shipt, the nation's fastest growing online grocery marketplace, works with leading retailers and local stores to deliver groceries via a community of shoppers and a convenient app. Since its founding in 2014, Shipt has been rapidly expanding and now offers quality, personalized grocery delivery to over 25 million households in 60 markets across the country. Shipt offers unlimited grocery deliveries to members for $99 per year. The company currently has offices in Birmingham, AL, and San Francisco, CA. For more information, visit Shipt.com.
About H-E-B
H-E-B, with sales of more than $23 billion, operates more than 380 stores in Texas and Mexico. Known for its innovation and community service, H-E-B celebrated its 110th anniversary in 2015. Recognized for its fresh food, quality products, convenient services, and a commitment to environmental responsibility and sustainability, H-E-B strives to provide the best customer experience at everyday low prices. Based in San Antonio, H-E-B employs more than 100,000 Partners in Texas and Mexico and serves millions of customers in more than 300 communities. For more information, visit heb.com.