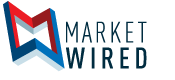 Timbercreek Global Real Estate Income Fund to Increase Frequency of Distributions
Advisor Participation Program Rolled Out Effective July 31, 2017
/EINPresswire.com/ -- TORONTO, ON--(Marketwired - August 01, 2017) - Timbercreek Asset Management Ltd., the manager of the Timbercreek Global Real Estate Income Fund (the "Fund"), is pleased to announce that the Fund is rolling out several improvements including increased frequency of distributions and the launch of an Advisor Participation Program (the "Program") which offers reduced management fees for eligible investors.
The Fund will be increasing the frequency of its distributions to unitholders by moving from quarterly to monthly distributions, effective July 31, 2017. Monthly distributions will be made on or about each calendar month end; the distributions will continue to be reinvested in units of the Fund unless the unitholder specifies in advance, in writing, to receive the distribution in cash. The decision to increase the frequency of distributions was driven by feedback received from the market and is intended to benefit unitholders.
Additionally, the Fund has rolled out a new Advisor Participation Program (the "Program"), which aims to provide reduced management fees at various investment levels for investors who acquire units of the Fund through participating investment advisors. Management fees will be reduced by 15 basis points and 25 basis points for aggregate investments held by investors acquired through a participating investment advisor that exceed $5,000,000 and $10,000,000 respectively. The Program was launched in an effort to continue to build strong relationships with the investment advisor community by providing them access to the Fund while also offering reduced management fees to the investors.
The new distribution schedule has been reflected in the Fund's most recently-filed Simplified Prospectus, Annual Information Form and Fund Facts dated June 29, 2017 ("Disclosure Documents"). The Disclosure Documents and other information about the Fund are available on our internet site at www.timbercreek.com, by contacting the Fund by e-mail at info@timbercreek.com, or on the internet site of SEDAR (the System for Electronic Document Analysis and Retrieval) at www.sedar.com.
About the Fund
The Fund invests in a diversified portfolio of dividend-paying real estate securities in developed markets around the world. The Fund invests in the common equity, preferred equity and debt securities issued by real estate investment trusts (REITs) and other real estate investment issuers. The Fund's objectives are to provide unitholders with monthly distributions and to preserve capital while providing the opportunity for long-term capital appreciation.
For more information on the Fund and Timbercreek Asset Management Ltd., please visit our website at www.timbercreek.com.
CONTACT:
Timbercreek Asset Management
George Ganas
Senior Vice President, Global Distribution & Portfolio Specialist
gganas@timbercreek.com

EIN Presswire does not exercise editorial control over third-party content provided, uploaded, published, or distributed by users of EIN Presswire. We are a distributor, not a publisher, of 3rd party content. Such content may contain the views, opinions, statements, offers, and other material of the respective users, suppliers, participants, or authors.