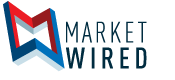 Social ID Verification Platform Gaining Traction in Sharing Economy
Legitifi Amps up the Trust Factor in Digital Interactions
The Legitifi executive team (pictured here) is amping up the trust factor in digital interactions. The company's social identity verification app has a rapidly growing user base and provides needed safeguards for the sharing economy. From left to right: CEO Matt Condensa, CTO Vish Kumar, CFO Dave Condensa, and CMO Justin Parnell.
Click here for high-resolution version
/EINPresswire.com/ -- SAN JOSE, CA--(Marketwired - Aug 1, 2017) -  From dating to shopping to transportation -- and just about everything in between -- the collaborative nature of the digital sharing economy has connected us in ways that were never possible before. While our lives have been enriched by the ability to find people and services with the tap of a finger, this convenience does not come without risks. How can we -- the 90+ million U.S. residents that have participated in the sharing economy thus far -- fully trust what happens online? Legitifi, the first-ever social ID verification platform, is addressing these risks by verifying identities through the most popular social media platforms -- and it's an approach that is rapidly catching on. Launched just six weeks ago, the Legitifi app has been downloaded 50,000+ times -- a number that is growing by the hundreds each day.
Do you really know who's sleeping in your bed? If you're one of the more than 4 million property owners around the world who list their short term rentals on Airbnb's online marketplace, you're now closer to being able to definitively answer that question. Airbnb has just purchased technology to help authenticate user identities -- a move that underscores the importance of identity verification in all aspects of the sharing economy. The emergence of blockchain is yet another proof point that the overall market segment for verification solutions is poised for incredible growth.
The Legitifi platform is built on patent pending, proprietary algorithms that leverage machine learning and artificial intelligence to ensure that the person on the other end of a digital connection is who they say they are. By pulling real-time data from top social media networks (Facebook, LinkedIn, Twitter, Tinder, Google and Instagram), Legitifi is unique in that it allows users to simply use their phone to instantly verify and validate identities. The result is social interactions that are safe, honest, and transparent. Legitifi also accesses information from the national sex offender database. The app downloads in seconds, making it easy to invite anyone to join via text or email. Results display in seconds in an easy-to-understand Profile Completeness Meter, with social media results linked to a profile. The more complete the profile, the more legitimate the person is.
An opt-in platform, Legitifi is non-invasive, and lends privacy, permission and accuracy to personal relationships -- things that no big data company can claim. "With Legitifi, you can rest assured that, for example, the sitter you just hired is in fact a young nursing student looking to earn some extra money, and not a sex offender," noted Matthew Condensa, CEO for Legitifi. "At the end of the day, we are part of the sharing economy as much as anyone else and want to ensure transparency in all peer-to-peer interactions. We're doing this in a way that has not been done before -- and it's really taking off."
Making Legitifi's user statistics even more impressive is that fact that more than 70 percent of people who download Legitifi go on to create a profile -- and of the people that create a profile, more than 60 percent are linking to more than one social media site. This compares very favorably to the industry average of 10 percent and is a clear indicator that Legitifi's approach is resonating with users.
Legitifi's roadmap sees the app helping verify social identities across the globe. In fact, Legitifi recently became available for download in India and the more than 130 million social media users that call it home. As the world's fastest-growing large economy, India is a natural fit for Legitifi, and the company has established a strong team of 15 engineers there. More countries are scheduled to be added in the near future.
The Legitifi app is now available in the Apple App Store and on Google Play. Please visit www.legitifi.com for more information.
About Legitifi
Headquartered in San Jose, Legitifi is on a mission to inspire safe, honest relationships and social interactions. The first social identity verification app of its kind, Legitifi was developed to put a halt to scams such as catfishing and social identity fraud. Available for iOS and Android, Legitifi allows users to quickly and easily identify the people they meet online: dates, drivers, sitters/nannies, and more. The team behind Legitifi is made up of seasoned, digital tech executives whose personal experiences led them to determine that today's social interactions were seriously lacking safeguards, and wanted to do something to change that.
The Legitifi team holds the principle that doing the right thing has a positive effect on society as a whole. Giving back is a part of this, and the company donates 10 cents for every Legitifi profile created to one of six charities for human services, animal causes, environmental issues, religion and education. To learn more about Legitifi, please visit www.legitifi.com.
Connect with Legitifi:
Image Available: http://www2.marketwire.com/mw/frame_mw?attachid=3159329

Media Contact:
Justine Houston-Brown
Lages & Associates
(949) 453-8080
Email Contact