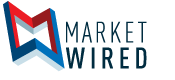 Fluent Home Expands Successful Dealership Program Into the US
Fluent Authorized Dealer Logo
Click here for high-resolution version
DRAPER, UT--(Marketwired - August 01, 2017) - Fluent Home is excited to announce the highly anticipated expansion of its extraordinarily successful Fluent Authorized Dealer Program from the Canadian provinces to the United States. This development evolved naturally following the remarkable triumph of the Dealer Program throughout Canada. The Canadian Dealer Program was launched in October of 2015 and has experienced exponential growth since its inception.
/EINPresswire.com/ -- To insure the success of Fluent's Authorized Dealer Program in the United States and to effectuate a seamless transition, Fluent is honored to announce that Adam Krueger has accepted Fluent's offer for him to lead the Authorized Dealer Program in the United States. Fluent's U.S. dealership program will be the fortunate beneficiary of Adam's extensive and noteworthy industry experience including his position as Director of Sales at Nortek Security & Control. In this capacity, Adam was personally responsible for creating substantial improvement for thousands of dealers and distributors in the North American region. In addition, as one of the first employees at 2GIG, the growth of new innovative product sales from an annual volume of a few hundred thousand to several hundred million dollars may be attributed in part to Adam's skills and efforts. Adam's enthusiasm for joining the Fluent family inspires great confidence in the entire team and is expressed best in his own words as follows:
"Having worked with many dealers and programs within the security industry, I have been impressed by the strength and unique way that Fluent runs its business and cares for its customers. I am thrilled to be a part of the evolution of Fluent's growth and to help dealers achieve their goals by becoming a Fluent Dealer Partner."
-Adam Krueger-
The Fluent Home organization takes great pride in its dealer program as it offers many features which are highly atypical of most dealer programs in the industry. Fluent not only provides dealers with the requisite tools to run a successful business, but it also assists dealers with the ability to retain equity value in their accounts with the Fluent organization. In addition, Fluent dealers are afforded access to:
Industry Leading Customer Acquisition Technology
No Holdbacks
Unparalleled quality systems
Back office support and training and
Competitive incentive programs
These advantageous features allow Fluent dealers to focus their time and effort on revenue generation rather than having to focus significant time on administrative matters.
Graham Wood, the Chief Executive Officer of Fluent Home has brilliantly captured the concept of how well timed the expansion of the Fluent Authorized Dealer Program into the United States is in the following statement:
"We are very well positioned for the growth that our dealer program will bring us in the U.S. We have developed and streamlined our processes and support mechanisms to ensure a stellar experience by both our dealer partners and our customers."
-Graham Wood-
Dealers, local security companies and entrepreneurs interested in learning more about the Fluent Dealer Program can visit myfluenthome.com/dealer.
About Fluent Home:
Fluent Home (www.fluenthome.com) is a leading provider of home security and home automation services. Fluent's product offerings include home automation features such as automatic door locks, connected lights, and video cameras. In addition to home automation features, Fluent proudly serves customers in the U.S. and Canada with 24/7 monitored security alarms. Improving communities and individual lives is at the core of the Fluent culture, and to that end the company dedicates itself to charitable projects both locally and abroad every year.
Image Available: http://www.marketwire.com/library/MwGo/2017/7/31/11G143430/Images/DealerLogo_TwoLines-01_copy-cb57629f8d9d96b8b9cc8137ac8ee1b1.jpg