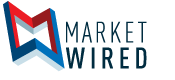 Cabbeen announces 2017 interim results
Consistent growth in online retail business; Good progress in consignment model transformation
/EINPresswire.com/ -- HONG KONG, CHINA--(Marketwired - Aug 1, 2017) - Cabbeen Fashion Limited ("Cabbeen") (HKSE: 2030), one of the leading menswear designer brands in China, announced its interim results for the six months ended 30 June 2017 (the "Period").
Results and Operation Highlights:
Encouraging growth in the retail revenue generated from online platforms
 Cabbeen and its distributors operate online stores on popular e-commerce platforms including T-mall, JD.com and WeChat
 Total e-commerce retail revenue increased by over 32.0% to RMB128 million
 Cabbeen has invested in a logistics centre with semi-automated storage solutions in Fujian, which will be put into operation by the end of 2017
 The logistics centre is expected to improve the operation efficiency, facilitate better inventory control as well as expand the e-commerce business
Good progress in consignment model transformation
 As of 30 June 2017, 530 retail outlets were operated using consignment model, representing approximately 63.1% of the total number of retail outlets
Retail network and performance
 Cabbeen and its distributors operate 840 retail outlets
 Strong customer loyalty with VIP members contributed approximately 50% of total retail revenue during the Period
 As of 30 June 2017, sell-through rate of 2016 collections was over 73%; sell-through rate of 2017 spring/summer collections was over 58%
 Average retail discount was approximately 20.8%, 7 percentage points lower than that for the same period in 2016
Financial highlights
 Revenue decreased by 24.3% to RMB406 million
 Gross profit decreased by 19.3% to RMB217 million with gross profit margin increased 3.3 percentage points to 53.5%
 Profit for the Period down by 13.9% to RMB88.0 million
 Basic earnings per share were RMB0.1249
 Recommend an interim dividend of 6.0 HK cents per share. Dividend payout ratio is approximately 41%
Commenting on the future prospects, Mr. Ziming Yang, Chairman of Cabbeen said, "The macroeconomic environment in China remains positive. Despite of the challenges brought by the slower growth in apparel market and overall consumer sentiment in mainland China, we believe that there is still tremendous growth opportunity for us as consumption spending in China will continue to be fueled by the fast growing middle-class."
"Looking forward, we will continue to take further measures to optimize our supply chain which will help shorten the production cycle of our products and enable us to respond more timely to market condition, fashion trend and consumer preferences. In addition, we have been dedicating in improving our logistics capability because we believe these are crucial for enhancing efficiency and expanding our growing online retail business. We believe online retail business will continue to drive our business growth in the future. Leveraging the above business strategies, we believe our position will be further strengthened in the long term,"
About Cabbeen
Cabbeen is a leading fashion casual menswear company in China, which is principally engaged in the design of apparel, footwear and accessories, brand management and sales of fashion casual apparels. According to China Fashion Association, Cabbeen is a leading Chinese designer brand based on factors including retail revenue, the number of retail outlets and brand awareness. The Group currently owns four fashion menswear brands, namely "Cabbeen Lifestyle", "Cabbeen Urban" "Cabbeen Chic" and "2AM".
For further inquiries, please contact:

iPR Ogilvy & Mather
Tina Law/ Candy Tam/ Francesca Yeung
Tel: (852) 2136 6181/ 3920 7626/ 3920 7639
Fax: (852) 3170 6606
Email: Email Contact

EIN Presswire does not exercise editorial control over third-party content provided, uploaded, published, or distributed by users of EIN Presswire. We are a distributor, not a publisher, of 3rd party content. Such content may contain the views, opinions, statements, offers, and other material of the respective users, suppliers, participants, or authors.