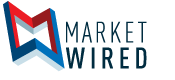 ViXS Obtains Final Order
/EINPresswire.com/ -- TORONTO, ON--(Marketwired - July 31, 2017) - ViXS Systems Inc. (TSX: VXS) ("ViXS"), a pioneer and leader in advanced media processing solutions, is pleased to announce that today it obtained a final order of the Ontario Superior Court of Justice (Commercial List) ("Final Order") approving the previously announced proposed acquisition by Pixelworks, Inc. (NASDAQ: PXLW) ("Pixelworks") of all of ViXS' outstanding common shares pursuant to an arrangement agreement dated May 18, 2017 (the "Arrangement") between ViXS and Pixelworks.
Receipt of the Final Order follows ViXS's Annual and Special Meeting of shareholders held on July 27, 2017, where a special resolution approving the Arrangement was voted for by 98.66% of the votes cast by ViXS shareholders present in person or represented by proxy at the meeting.
Completion of the Arrangement remains subject to the satisfaction or waiver of certain conditions, including obtaining certain third-party consents and approvals. It is anticipated completion will occur in early August 2017.
Further details regarding the Arrangement are set out in ViXS's notice of annual and special meeting of shareholders and Management Information Circular dated June 26, 2017, which is available on SEDAR at www.sedar.com.
About ViXS Systems Inc.
ViXS is a pioneer and market leader in designing revolutionary media processing semiconductor solutions for video over IP streaming solutions, with approximately 470 patents issued and pending worldwide, numerous industry awards for innovation, and over 39 million media processors shipped to date. ViXS is driving the transition to Ultra HD 4K across the entire content value chain by providing professional and consumer grade chipsets that support the new High Efficiency Video Coding (HEVC) standard up to Main 12 Profile, reducing bandwidth consumption by 50% while providing the depth of color and image clarity needed to take advantage of higher-resolution content. ViXS' XCodePro 300 family is ideal for Ultra HD 4K infrastructure equipment, and the XCode 6000 family of system-on-chip (SoC) products achieve unprecedented levels of integration that enable manufacturers to create cost-effective consumer entertainment devices.
ViXS is headquartered in Toronto, Canada with offices in Europe, Asia and North America. VIXS™, the ViXS® logo, XCode®, XCodePro™, and Xtensiv™ are trademarks and/or registered trademarks of ViXS. XConnex™ and other trademarks are the property of their respective owners. For more information on ViXS, visit our website: www.vixs.com.
Forward-Looking Statements
Certain statements in this press release which are not historical facts constitute forward-looking statements or information within the meaning of applicable securities laws ("forward-looking statements"). Such statements include, but are not limited to, statements regarding whether the Arrangement will be consummated, including whether conditions to the consummation of the Arrangement will be satisfied, and the anticipated timing for the closing of the Arrangement and regarding receipt of all necessary consents and approvals. The use of terms such as "may", "anticipated", "expected", "projected", "targeting", "estimate", "intend" and similar terms are intended to assist in identification of these forward-looking statements. Readers are cautioned not to place undue reliance upon any such forward-looking statements. Such forward-looking statements are not promises or guarantees of future performance and involve both known and unknown risks and uncertainties that may cause ViXS' actual results to be materially different from historical results or from any results expressed or implied by such forward-looking statements. Accordingly, there can be no assurance that forward-looking statements will prove to be accurate and readers are therefore cautioned not to place undue reliance upon any such forward-looking statements.
Factors that could cause results or events to differ materially from current expectations expressed or implied by forward looking statements contained herein include, but are not limited to: the ability of the parties to receive, in a timely manner and on satisfactory terms, stock exchange approval for the Arrangement; the ability of the parties to satisfy, in a timely manner, the conditions to the closing of the Arrangement and other expectations and assumptions concerning the Arrangement; and other factors discussed in the "Risk Factors" section of the Circular. All forward-looking statements are qualified in their entirety by this cautionary statement. ViXS is providing this information as of the current date and does not undertake any obligation to update any forward-looking statements contained herein as a result of new information, future events or otherwise except as may be required by applicable securities laws.
For further information, please contact:

Charlie Glavin
Chief Financial Officer
ViXS Systems Inc.
T: +1 416 646-2000
cglavin@vixs.com

Michael Michalyshyn
General Counsel
ViXS Systems Inc.
T: +1 416 646-2000
mmichalyshyn@vixs.com