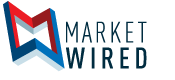 Stingray's SVOD Services Now Exceed 100,000 Paying Subscribers Across North America and Europe
- SVOD Services Stingray Karaoke, Stingray Classica, Stingray DJAZZ, and Stingray iConcerts, and progressively being rolled out worldwide
/EINPresswire.com/ -- MONTREAL, QUEBEC--(Marketwired - Jul 31, 2017) - Stingray (TSX:RAY.A)(TSX:RAY.B), a leading business-to-business multiplatform music provider, today announced that its Subscription Video On Demand (SVOD) services now exceed 100,000 paying subscribers across North America and Europe. Stingray's SVOD offering is available through major entertainment services providers such as Amazon, Comcast, and Telefonica.
Stingray's SVOD services allows users to enjoy unlimited, curated music programming for a monthly fee.
The growing popularity of Stingray's SVOD service bodes well for the future. The Digital TV Research forecasts that the number of homes worldwide with SVOD services will reach 428 million by 2020 and revenues are expected to exceed $32 billion.
Stingray SVOD Services Highlights
Stingray Karaoke: a crowd-pleasing selection of songs in all the most popular genres including pop, rock, country, R&B/hip-hop, Disney, and much more.
Stingray Classica: a catalog of the great classical music, opera, and ballet performances filmed in the world's most renowned venues.
Stingray DJAZZ: thrilling live performances by the jazz icons of yesterday and today.
Stingray iConcerts: a high-energy selection of concerts by today's biggest headliners and timeless legends.
About Stingray
Stingray (TSX:RAY.A)(TSX:RAY.B) is a leading business-to-business multi-platform music and in-store media solutions provider operating on a global scale, reaching an estimated 400 million pay TV subscribers (or households) in 156 countries. Geared towards individuals and businesses alike, Stingray's products include the following leading digital music and video services: Stingray Music, Stingray Concerts, Stingray iConcerts, Stingray Brava, Stingray DJAZZ, Stingray Music Videos, Stingray Lite TV, Stingray Ambiance 4K, Stingray Karaoke, NatureVision TV, Yokee Music, Festival 4K, Stingray Loud, Stingray Juicebox, Stingray Vibe, Stingray Retro, and Classica. Stingray also offers various business solutions, including music and digital display-based solutions, through its Stingray Business division. Stingray is headquartered in Montreal and currently has close to 350 employees worldwide, including in the United States, the United Kingdom, the Netherlands, France, Israel, Australia, South Korea, and Singapore. Stingray was recognized in 2013 and 2014 as a finalist in the Top 50 of Deloitte's Technology Fast 50TM list, and figures amongst PROFIT magazine's fastest-growing Canadian companies. In 2016, Stingray was awarded best IR for an IPO at the IR Magazine Awards - Canada. For more information, please visit www.stingray.com.
Mathieu Peloquin
Senior Vice-President, Marketing and Communications
Stingray
1 514-664-1244, ext. 2362
mpeloquin@stingray.com