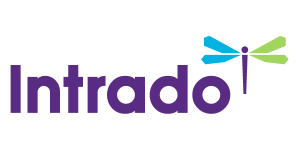 Avtec Completes Wireline Integration Testing with Leonardo ECOS-D DMR Tier II and Tier III Infrastructure
/EIN News/ -- LEXINGTON, S.C., July 31, 2017 (GLOBE NEWSWIRE) -- Avtec Inc., the leading independent provider of mission-critical, pure Voice over Internet Protocol (VoIP) dispatch console systems, has tested and validated the wireline interface between the Avtec Scoutä dispatch console and the Leonardo (formerly Selex ES) ECOS-D DMR Tier II and Tier III Land Mobile Radio (LMR) infrastructure.

Scout's ETSI compliant DMR Application Interface Specification (AIS) interface effectively integrates the Scout console with Leonardo's ECOS-D radio solution, supporting all of the features and functionality specified by the Digital Mobile Radio (DMR) Association's standards for Tier II (conventional) and Tier III (trunked) radio systems.
"Successful integration testing lets our customers and anyone who might be considering an upgrade know that Leonardo's ECOS-D solution is an option that works seamlessly with our Scout system for conventional and trunked configurations," said Michel Ridge, director of partnerships and alliances at Avtec. "Our Scout system was built with interoperability in mind, so it integrates very easily," said Ridge.
The DMR Tier II standard covers conventional systems for users requiring spectral efficiency, advanced voice features and integrated IP data service. DMR Tier III is an advanced implementation of DMR Tier II with added trunked radio functionality.
The DMR Association is a global network of companies committed to ensuring that customers who purchase DMR technology gain value through the competition and choice derived from products built to an open, multivendor standard. As a Category 1 member, Avtec participates in working groups dedicated to further enhancing the DMR standard and promoting it to integrators and users worldwide.
About Avtec Inc.
Avtec provides pure Internet Protocol (IP) dispatch console solutions for the transportation, public safety, energy, business and industry, and government markets. Since 1979, clients have chosen Avtec's award-winning technology for their mission-critical dispatch centers. There are thousands of Scout Voice over Internet protocol (VoIP) consoles installed worldwide. Visit www.avtecinc.com to learn more.
Contact: Alex Sargeant		
Email: asargeant@avtecinc.com
Phone: 803-358-3260