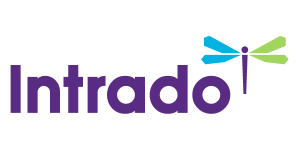 Avtec Dispatch Technology Selected by All Aboard Florida for New Brightline Rail Service
/EIN News/ -- LEXINGTON, S.C., July 31, 2017 (GLOBE NEWSWIRE) -- Avtec Inc., the nation's leading independent provider of mission-critical Voice over Internet Protocol (VoIP) dispatch console systems, has been chosen to deploy its award-winning Scout™ dispatch console system in support of Brightline, the new privately financed and operated express rail service slated to begin transporting riders between Miami and West Palm Beach in 2017, and eventually extending service from Miami to Orlando.

The Scout system for Brightline, which includes multiple console positions for train dispatchers, will feature a multi-site installation at Brightline's main dispatch center in Miami and their maintenance facility in West Palm Beach.  According to Avtec Vice President of Sales for Railroad Solutions, Joe Oravetz, Brightline selected Avtec because of its stellar track record of system reliability and its numerous technology interface capabilities. "Scout is the leading installed dispatch console system in the North American rail industry, including a 70% market share among Class I freight railroads, as well as with numerous transit agencies offering passenger rail service in markets from New York to Los Angeles to Florida," said Oravetz.
Another reason Brightline chose to go with the Scout dispatch console system was interoperability. "Scout integrates seamlessly with Brightline's ICOM radio infrastructure, Eventide Logging Recorder system and their Avaya telephony system, all while utilizing their standards-based IT network solution," said Oravetz.
Once deployed, Scout will provide dispatcher communications with train engineers regarding track usage authorizations and locomotive movements, with maintenance of way crews regarding work permissions, as well as with repair depot personnel, security officers and other railroads sharing the same tracks.  Moving at speeds greater than 100 miles per hour, Brightline will deliver passengers much faster than cars, allowing them to read, relax – or just enjoy the scenery.
About Avtec Inc.
Avtec Inc. provides pure Internet Protocol (IP) dispatch console solutions for the transportation, public safety, utility, business and industry, and government markets. Since 1979, clients have chosen Avtec's award-winning technology for their mission-critical dispatch centers. There are thousands of Scout Voice over Internet Protocol (VoIP) consoles installed worldwide. Visit www.avtecinc.com to learn more.
Contact: Alex Sargeant 
Email: asargeant@avtecinc.com
Phone: (803) 358-3260