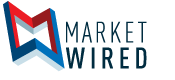 Trex Expands Into New Markets With Acquisition of SC Company and Launch of Trex Commercial Products
WINCHESTER, VA--(Marketwired - July 31, 2017) - Trex Company (NYSE: TREX), the world's number one decking and railing brand, and leader in high-performance, low-maintenance outdoor living products, today announced that it has acquired substantially all of the assets of SC Company, the country's leading manufacturer and supplier of custom architectural railings and staging solutions based in Brooklyn Park, MN. This strategic purchase expands Trex's reach into the growing commercial arena and serves as the foundation for the launch of Trex Commercial Products, a subsidiary of Trex Company.
/EINPresswire.com/ -- "We have been eyeing the commercial market for some time and are thrilled to have found an ideal entryway with SC Company," explained James E. Cline, president and CEO of Trex Company. "Beyond diversifying our business, this acquisition increases our internal capabilities with custom design and engineering, while also providing us access to -- and credibility within -- the contract architect and specifier community. Additionally, we foresee exciting synergies for further strengthening our position in the residential market."
Founded in 1990, SC Company is composed of two successful product categories -- SC Railing and Staging Concepts. SC Railing offers premium, custom-designed engineered railing solutions, which are prevalent in stadium and arena facilities, as well as more standardized architectural and aluminum railing systems, which target commercial and high-rise applications. Staging Concepts is a leading supplier of staging equipment for the global performing arts, sports and event production markets. Through a consistent strategy of sales expansion, end market diversification, new product development and acquisition, the company has achieved impressive growth over the past five years.
"SC Company has a deep understanding of the markets it serves and unparalleled design and engineering expertise," noted Cline. "Like Trex, the company fosters a culture of continuous innovation and improvement. They are the absolute best at what they do and the only company among their peers with a national presence."
SC Company completed its first railing project in 2006 at Busch Stadium in St. Louis. Since then, the company has become the go-to resource for specifiers in the construction contract arena booking jobs at such high-profile venues as Madison Square Garden in New York City; SunTrust Park in Atlanta; NASA Marshall Space Flight Center in Huntsville, AL; the U.S. Coast Guard Headquarters in Washington, D.C.; Hilton Grand Vacation Club in Myrtle Beach, SC; City Vista (retail and apartments) in San Antonio, TX; Celgene Building "L" Office in Summit, NJ; Washington Square in Minneapolis; and HealthPartners Neuroscience Center in St. Paul, MN.
"This move represents the coming together of two market leaders in complementary product categories to create an industry powerhouse with tremendous potential for growth," said John Lewis, CEO of SC Company. "The combination of our best-in-class engineering and custom fabrication capabilities with the unrivaled Trex brand name and legacy of innovation creates a compelling value proposition. We are extremely pleased and proud to join forces with such a highly-respected and well-run company and look forward to growing together."
The Trex Commercial Products subsidiary will operate out of the existing SC Company facilities in Brooklyn Park, MN, and Fort Mill, SC, with financial results reported under Trex Commercial Products. For more information, visit TrexCommercialProducts.com.
About Trex Company
Trex Company is the world's largest manufacturer of high performance wood-alternative decking and railing, with more than 25 years of product experience. Stocked in more than 6,700 retail locations worldwide, Trex outdoor living products offer a wide range of style options with fewer ongoing maintenance requirements than wood, as well as a truly environmentally responsible choice. For more information, visit trex.com. You also can follow Trex on Twitter (@Trex_Company), Instagram (@trexcompany) Pinterest (trexcompany), or Houzz (trexcompany-inc), "like" Trex on Facebook, or view product and demonstration videos on the brand's YouTube channel (TheTrexCo).
Allison Kurtz
L.C. Williams & Associates
800/837-7123 or 312/565/3900
akurtz@lcwa.com