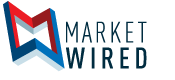 NVIDIA Supercharges Rendering Performance with AI
New OptiX 5.0 Running on NVIDIA DGX Station Delivers Rendering Performance of 150 Servers
NVIDIA Optix 5.0 uses AI to remove noise from images.
Click here for high-resolution version
/EINPresswire.com/ -- LOS ANGELES, CA--(Marketwired - Jul 31, 2017) - SIGGRAPH 2017 - NVIDIA (NASDAQ: NVDA) today announced that it is bringing the power of artificial intelligence to rendering with the launch of NVIDIA OptiX™ 5.0 SDK with powerful new ray-tracing capabilities.
Running OptiX 5.0 on the NVIDIA DGX Station™ -- the company's recently introduced deskside AI workstation -- will give designers, artists and other content-creation professionals the rendering capability of 150 standard CPU-based servers. This access to GPU-powered accelerated computing will provide extraordinary ability to iterate and innovate with speed and performance, at a fraction of the cost.
"Developers using our platform can enable millions of artists and designers to access the capabilities of a render farm right at their desk," said Bob Pette, Vice President, Professional Visualization, NVIDIA. "By creating OptiX-based applications, they can bring the extraordinary power of AI to their customers, enhancing their creativity and dramatically improving productivity."
OptiX 5.0's new ray tracing capabilities will speed up the process required to visualize designs or characters, dramatically increasing a creative professional's ability to interact with their content. It features new AI denoising capability to accelerate the removal of graininess from images, and brings GPU-accelerated motion blur for realistic animation effects.
OptiX 5.0 will be available at no cost to registered developers in November.
Rendering Appliance Powers AI Workflows
By running NVIDIA OptiX 5.0 on a DGX Station, content creators can significantly accelerate training, inference and rendering. A whisper-quiet system that fits under a desk, NVIDIA DGX Station uses the latest NVIDIA Volta-generation GPUs, making it the most powerful AI rendering system available.
To achieve equivalent rendering performance of a DGX Station, content creators would need access to a render farm with more than 150 servers that require some 200 kilowatts of power, compared with 1.5 kilowatts for a DGX Station. The cost for purchasing and operating that render farm would reach $4 million over three years compared with less than $75,000 for a DGX Station.
Industry Support for AI-based Graphics
NVIDIA is working with many of the world's most important technology companies and creative visionaries from Hollywood studios to set the course for the use of AI for rendering, design, character generation and the creation of virtual worlds. They voiced broad support for the company's latest innovations:
"AI is transforming industries everywhere. We're excited to see how NVIDIA's new AI technologies will improve the filmmaking process." -- Steve May, Vice President and CTO, Pixar
"We're big fans of NVIDIA OptiX. It greatly reduced our development cost while porting the ray tracing core of our Clarisse renderer to NVIDIA GPUs and offers extremely fast performance. With the potential to significantly decrease rendering times with AI-accelerated denoising, OptiX 5 is very promising as it can become a game changer in production workflows." -- Nicolas Guiard, Principal Engineer, Isotropix
"AI has the potential to turbocharge the creative process. We see a future where our artists' creativity is unleashed with AI -- a future where paintbrushes can truly 'think' and empower artists to create images and experiences we could hardly imagine just a few years ago. At Technicolor, we share NVIDIA's vision to chart a path that enhances the toolset for creatives to deepen audience experiences." -- Sutha Kamal, Vice President, Technology Strategy, Technicolor

Keep Current on NVIDIA
Subscribe to the NVIDIA blog, follow us on Facebook, Google+, Twitter, LinkedIn and Instagram, and view NVIDIA videos on YouTube and images on Flickr.
About NVIDIA
NVIDIA's (NASDAQ: NVDA) invention of the GPU in 1999 sparked the growth of the PC gaming market, redefined modern computer graphics, and revolutionized parallel computing. More recently, GPU deep learning ignited modern AI -- the next era of computing -- with the GPU acting as the brain of computers, robots, and self-driving cars that can perceive and understand the world. More information at http://nvidianews.nvidia.com/.
Certain statements in this press release including, but not limited to, statements as to: the impact, benefits, performance and availability of NVIDIA OptiX 5.0 SDK and the NVIDIA DGX Station; AI transforming industries and having the potential to turbocharge the creative process are forward-looking statements that are subject to risks and uncertainties that could cause results to be materially different than expectations. Important factors that could cause actual results to differ materially include: global economic conditions; our reliance on third parties to manufacture, assemble, package and test our products; the impact of technological development and competition; development of new products and technologies or enhancements to our existing product and technologies; market acceptance of our products or our partners' products; design, manufacturing or software defects; changes in consumer preferences or demands; changes in industry standards and interfaces; unexpected loss of performance of our products or technologies when integrated into systems; as well as other factors detailed from time to time in the reports NVIDIA files with the Securities and Exchange Commission, or SEC, including its Form 10-Q for the fiscal period ended April 30, 2017. Copies of reports filed with the SEC are posted on the company's website and are available from NVIDIA without charge. These forward-looking statements are not guarantees of future performance and speak only as of the date hereof, and, except as required by law, NVIDIA disclaims any obligation to update these forward-looking statements to reflect future events or circumstances.
© 2017 NVIDIA Corporation. All rights reserved. NVIDIA, the NVIDIA logo, DGX Station, and OptiX are trademarks and/or registered trademarks of NVIDIA Corporation in the U.S. and other countries. Other company and product names may be trademarks of the respective companies with which they are associated. Features, pricing, availability and specifications are subject to change without notice.
Image Available: http://www2.marketwire.com/mw/frame_mw?attachid=3159140

For further information, contact:
Gail Laguna
Sr. Manager PR, Professional Visualization
NVIDIA Corporation
408-386-2435
glaguna@nvidia.com