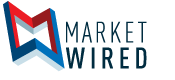 BeyondTrust Reports Strongest Revenue and New Business Bookings Quarter in its History
Company Records Significant Growth and Increased Market Demand of Privileged Access Management Solutions
/EINPresswire.com/ -- PHOENIX, AZ--(Marketwired - Jul 31, 2017) - BeyondTrust, the leading cyber security company dedicated to preventing privilege misuse and stopping unauthorized access, today announced the highest revenue quarter in its history with over 40 percent year-over-year revenue growth and over 20 percent adjusted EBITDA margins for the trailing 12 month period. In addition, the company's PowerBroker Password Safe revenue grew over 45 percent in the same reporting period.
"We're expanding our global footprint and seeing tremendous success around the globe eliminating data breaches from insider privilege abuse and external hacking attacks," said Kevin Hickey, president and CEO, BeyondTrust. "While the competition is struggling, we're seeing phenomenal growth, especially in EMEA where the team achieved record bookings with over 50 percent Q2 growth with no signs of dwindling market demand."
BeyondTrust delivers what leading industry analysts including KuppingerCole, Forrester, Gartner and Quadrant Research and others consider to be the most complete and integrated privileged access management platform available on the market. The PowerBroker Privileged Access Management Platform is an integrated solution to provide control and visibility over all privileged accounts and users across Windows, Mac, Unix and Linux desktop and server platforms. By uniting best of breed capabilities in a single pane of glass that many alternative providers offer as disjointed tools, the PowerBroker platform simplifies deployments, reduces costs, improves system security and closes gaps to reduce privileged risks. Customers are using PowerBroker today to:
Reduce the attack surface by eliminating the sharing of privileged accounts and delegating permissions without exposing credentials
Monitor privileged user, session and file activities for unauthorized access and/or changes to key files and directories
Analyze asset and user behavior to detect suspect and/or malicious activities of insiders and/or compromised accounts
BeyondTrust's global client roster includes over 4,000 customers including over half of the Fortune 100, the world's largest banks, aerospace and defense firms, 7 of the 10 largest pharmaceutical companies and all five branches of the U.S. military and renowned universities across the globe.
"In the first half of 2017, BeyondTrust helped over 200 new customers reduce insider risks and close external security gaps," said Kevin Hickey, president and CEO at BeyondTrust. "In addition to adding hundreds of new customers, organizations are leveraging the value of the integrated platform to satisfy maturing privilege requirements, enabling BeyondTrust to expand relationships with existing customers."
About BeyondTrust
BeyondTrust is a global information security software company that helps organizations prevent cyber attacks and unauthorized data access due to privilege abuse. Our solutions give you the visibility to confidently reduce risks and the control to take proactive, informed action against data breach threats. And because threats can come from anywhere, we built a platform that unifies the most effective technologies for addressing both internal and external risk: Privileged Access Management and Vulnerability Management. Our solutions grow with your needs, making sure you maintain control no matter where your company goes. BeyondTrust's security solutions are trusted by over 4,000 customers worldwide, including half of the Fortune 100. To learn more about BeyondTrust, please visit www.beyondtrust.com.
Follow BeyondTrust
Twitter: http://twitter.com/beyondtrust
Blog: www.beyondtrust.com/blog
LinkedIn: http://www.linkedin.com/companies/beyondtrust
Facebook: http://www.facebook.com/beyondtrust
For BeyondTrust:

Mike Bradshaw
Connect Marketing for BeyondTrust
P: (801) 373-7888
E: Email Contact