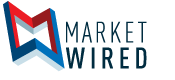 Dresner Advisory Services Publishes 2017 Business Intelligence Competency Center Market Study
/EINPresswire.com/ -- NASHUA, NH--(Marketwired - Jul 31, 2017) -  Dresner Advisory Services today published the 2017 Business Intelligence Competency Center Market Study, part of the Wisdom of Crowds® series of research. A Business Intelligence Competency Center is a unique, cross-functional group within an organization charged with defining, delivering, documenting, and promoting best-practice business intelligence (BI) solutions.
The 4th annual report considers multiple aspects of the BI Competency Center (BICC) including staffing and reporting structures, skills and activities, budget and funding, and success rates. BICC respondents see operations as the strongest functional driver of business intelligence in 2017, followed by strategic planning and executive management. The BICC indicates "better decision making" is the top objective, with "operational efficiency" and "revenue growth" gaining the most momentum in this year's study.
"We believe that organizing for success is an important step in achieving best-practice business intelligence, and the BICC is a proven means to achieve this," said Howard Dresner, founder and chief research officer at Dresner Advisory Services. "BI Competency Centers report greater trustworthiness in their state of data and greater ability to take action on insights. In addition, BICC respondents are generally very confident in the success and future value of their business intelligence programs and projects."
According to the 2017 report, business analysts are the most common resource within the BICC. Several other disciplines are also highly valued, including the newer role of data scientist. The most prominent BICC activity is analytic model development, followed by business consulting. Application development, database design/management, and application design, maintenance, and deployment are also front-line BICC activities.
Wisdom of Crowds® research is based on data collected on usage and deployment trends, products, and vendors. BI users in all roles and throughout all industries contributed to provide a complete view of realities, plans, and perceptions of the BI market. To purchase a copy of the 2017 Business Intelligence Competency Center Market Study, visit www.biccreport.com.
About Dresner Advisory Services
Dresner Advisory Services was formed by Howard Dresner, an independent analyst, author, lecturer, and business adviser. Dresner Advisory Services, LLC focuses on creating and sharing thought leadership for Business Intelligence (BI) and related areas.
Press contact:
Danielle Guinebertiere
Dresner Advisory Services
Email Contact
978 254 5587