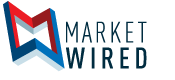 Mansfield-Martin Exploration Mining, Inc. Testing Surface Dumps for Development
/EINPresswire.com/ -- TOMBSTONE, AZ--(Marketwired - Jul 31, 2017) - Mansfield-Martin Exploration Mining, Inc. (OTC PINK: MCPI) has completed preliminary testing of mineralization in surface dumps on four historic mine sites in the Tombstone Mining District. Field tests on representative samples show approximately $55 million in gold and silver is recoverable from an estimated 165,000 tons of previously mined materials. Final testing and assay work will be conducted by an independent private mining concern, in anticipation of either a joint venture or syndication for development, pending confirmation of the commercial viability of future recovery activities.
From the 1870s to the First World War, over $1 billion in gold and silver (at current prices) was processed from the historic mines in the District, along with commercial quantities of lead, zinc and copper. Materials that would now be considered commercially viable ore were removed to surface dumps, in preference to processing even richer deposits. Surface dumps on other mine sites were profitably processed in the late 1970s and early 1980s, when silver prices spiked due to speculators' interests, but much more remains, untouched, on Mansfield-Martin's properties. Current silver prices make these surface dumps attractive again for small- to medium-scale recovery activities.
Historic production information reveals deep mine yields averaging more than 50 oz. of silver per ton with .1 oz. per ton of gold. Surface dumps show mineralization ranging up to 10 oz. silver per ton with lesser amounts of recoverable gold, but are easily accessible for removal and processing, which will greatly reduce risks, time to revenues and expenses.
Mansfield-Martin considers a revenue sharing joint venture with a capable mining company as the most cost- and time-effective means to generate funds sufficient to energize its deep mine re-entry plans and develop its Bankable Feasibility Study for its remaining acreage. In the alternative, the Company may syndicate development of the surface dumps directly to investors. This testing activity and the preliminary agreement is the first step in that process.
About Mansfield-Martin Exploration Mining, Inc.
Mansfield-Martin Exploration Mining, Inc. is principally engaged in a variety of mining activities on owned and claimed property in Arizona's Tombstone Mining District, a historically prolific zone of silver and gold production. Mansfield-Martin is an SEC-Reporting company, and has approximately 335 million shares issued and over 200 shareholders. Additional information can be found at www.mansfieldmartin.com or in its SEC filings at https://www.sec.gov/cgi-bin/browse-edgar?company=Mansfield-martin&owner=exclude&action=getcompany.
Safe Harbor Statement
This press release contains information that constitutes forward-looking statements made pursuant to the safe harbor provisions of the Private Securities Litigation Reform Act of 1995. All statements, trends, analysis, and other information contained in this press release including words such as "anticipate," "believe," "plan," "estimate," "expect," "intend," and other similar expressions of opinion, constitute forward-looking statements. Any such forward-looking statements involve risks and uncertainties that could cause actual results to differ materially from any future results described within the forward-looking statements. Risk factors that could contribute to such differences include those matters more fully disclosed in the Company's reports filed with the Securities and Exchange Commission. The forward-looking information provided herein represents the Company's estimates as of the date of the press release, and subsequent events and developments may cause the Company's estimates to change. The Company specifically disclaims any obligation to update the forward-looking information in the future. Therefore, this forward-looking information should not be relied upon as representing the Company's estimates of its future financial performance as of any date subsequent to the date of this press release.