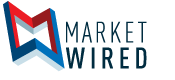 Foxy Bingo, A GVC Holdings Company, partners with BounceX to create a new digital acquisition channel
Leading online UK bingo gaming site strategically partners with people-based marketing leader to uncover and accelerate new revenue opportunities
/EINPresswire.com/ -- NEW YORK, NY and LONDON, UNITED KINGDOM--(Marketwired - Jul 28, 2017) - BounceX, the leader in cloud-based behavioral marketing software and analytics, today announced its partnership with Foxy Bingo, a leading UK bingo gaming site part of GVC Holdings PLC.
"Marketing is around growing the business -- and in the last 5 years, acquisition channels have barely evolved. The only way that marketers will succeed is to create non-disruptive digital experiences and the key to that is truly identifying a brand's consumers and providing the most relevant digital experience based on their behaviors," said Ryan Urban, co-founder and CEO at BounceX. "Adele and her team at Foxy Bingo represent a highly prescient vision that serves as a model for other digital marketers in the UK to follow."
BounceX's full suite of people-based marketing solutions will help accelerate Foxy Bingo's monetization capabilities. By leveraging BounceX's cookie-less cross-device identification platform, Foxy Bingo expects to see significant impact to its acquisition KPIs and to drive new players into its business at reduced CPAs.
Adele Lawton, Director of Cashcade at GVC Holdings PLC said, "BounceX looks at customer acquisition and conversion in an entirely new way. We're always looking for creative new strategies that surface new audiences and drive revenue. We look forward to seeing BounceX enhance the effectiveness of our marketing efforts across all consumer touch points; and driving continuity of experiences across devices, sessions and channels through real-time website adaptivity, and email."
Adele goes on to say, "With BounceX, we will have the power to seamlessly reach untapped revenue that no other partner has been able to provide before, in a way that is completely complimentary with our other revenue strategies."
BounceX helps thousands of global clients create true people-based digital experiences for their consumers, and serves a growing customer base of a variety of Fortune 500s, large retailers, major publishers, and over one-third of the IR 100.
About BounceX
Launched in New York City in 2012, BounceX is the leader in cloud-based behavioral marketing and the fastest growing software company in America. BounceX's Behavioral Marketing Cloud™ identifies previously anonymous visitors, enabling organizations to unlock people-based marketing experiences. For the first time, online businesses are able to target previously unidentifiable opportunities both on and off site. BounceX software is trusted by global enterprises such as Lufthansa, Sears, Uniqlo, Hearst Properties and Comcast. Learn more at BounceX.com.
About GVC Holdings PLC
GVC Holdings PLC is a leading e-gaming operator in both B2C and B2B markets. GVC has four business segments with a number of brands; Sports Brands (bwin, Sportingbet, Gamebookers), Games Brands (partypoker, partycasino, Foxy Bingo, Gioco Digitale, CasinoClub), B2B and non-core assets. GVC acquired bwin.party digital entertainment plc on 1 February 2016. The Group is headquartered in the Isle of Man, is a constituent of the FTSE 250 index and has licences in more than 18 countries.
For more information see the Group's website: www.gvc-plc.com