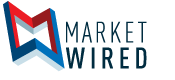 Black Stallion signs LOI with health and wellness conglomerate
/EINPresswire.com/ -- BUFFALO, NY--(Marketwired - Jul 27, 2017) - BLACK STALLION OIL & GAS, INC. (OTC PINK: BLKG) ("Black Stallion" or the "Company") is pleased to announce that it has executed a letter of intent (LOI) with Active Laboratories Inc. The company will be finalizing a licensing agreement for the rights to all of Active Laboratories intellectual property.
Active Laboratories Inc ("Active Labs") is a company dedicated to the nutraceutical and alternative medicine market with its diverse health and wellness product line.
Active Labs has developed a portfolio of products for the past 25 years in the health and wellness sector, ranging from weight control, appetite suppressant, anti-inflammatory and metabolism boosters to name a few. The full product line can be viewed at www.activelabsupplements.com.
Active labs also have a portfolio of natural, citrus based cleaning and sanitizing products that can be viewed at www.activelaboratoryinc.com. Further updates will be provided
BLACK STALLION OIL & GAS, INC. IS PLEASED TO ANNOUNCE THAT A NEW WEBSITE, WWW.BLACKSTALLIONENTERPRISES.COM, (http://blackstallionenterprises.com/index2.php) IS UNDER CONSTRUCTION, TO PROVIDE UPDATED COMPANY INFORMATION, AND THE COMPANY'S FUTURE BUSINESS DEVELOPMENTS.
Forward-Looking Statements
Certain statements in this document that are not historical facts are "forward-looking statements" within the meaning of the Private Securities Litigation Reform Act of 1995. Such statements may be identified by the use of words such as "anticipate, "believe," "expect," "future," "may," "will," "would," "should," "plan," "projected," "intend," and similar expressions. Such forward-looking statements, involve known and unknown risks, uncertainties and other factors that may cause the actual results, performance or achievements of Black Stallion Oil & Gas, Inc. to be materially different from those expressed or implied by such forward-looking statements. The Company's future operating results are dependent upon many factors, including but not limited to: (i) the Company's ability to obtain sufficient capital or a strategic business arrangement to fund its current operational or expansion plans; (ii) the Company's ability to build and maintain the management and human resources and infrastructure necessary to support the anticipated growth of its business; (iii) competitive factors and developments beyond the Company's control; and (iv) other risk factors discussed in the Company's periodic filings with the Securities and Exchange Commission, which are available for review at www.sec.gov under "Search for Company Filings"
Notice Regarding Forward-Looking Statements
This news release contains "forward-looking statements." Statements in this press release that are not purely historical are forward-looking statements and include any statements regarding beliefs, plans, expectations or intentions regarding the future. Such forward-looking statements include, among other things, the filing of two additional patents, the growth of the Company's retail division and the expansion of the company's operations and product offerings. Actual results could differ from those projected in any forward-looking statements due to numerous factors. Such factors include, among others, the inherent uncertainties associated with developing new products and operating as a development stage company, our ability to raise the additional funding we will need to continue to pursue our business and product development plans, competition in the industry in which we operate and market conditions. These forward-looking statements are made as of the date of this news release, and we assume no obligation to update the forward-looking statements, or to update the reasons why actual results could differ from those projected in the forward-looking statements, except as required by applicable law, including the securities laws of the United States. Although we believe that any beliefs, plans, expectations and intentions contained in this press release are reasonable, there can be no assurance that any such beliefs, plans, expectations or intentions will prove to be accurate. Investors should consult all of the information set forth herein and should also refer to the risk factors disclosure outlined in the reports and other documents we file with the SEC, available at www.sec.gov.