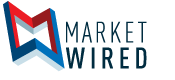 WesternOne Inc. Announces Timing of Release of Q2 2017 Financial Results and Conference Call
/EINPresswire.com/ -- VANCOUVER, BC--(Marketwired - July 27, 2017) - WesternOne Inc. ("WesternOne") (TSX: WEQ) (TSX: WEQ.DB) today announced the scheduling of its Q2 2017 Financial Results Conference Call. Peter Blake, CEO, and the management team will host a conference call at 11:00am (Eastern time) or 8:00am (Pacific time), on Friday, August 11, 2017 to review the financial results and corporate developments for the period ended June 30, 2017.
To participate in this conference call, please dial one of the following numbers approximately 10 minutes prior to the commencement of the call, and ask to join the WesternOne conference call.
| | | |
| --- | --- | --- |
| Dial in numbers: | Toll Free | 1-888-390-0546 |
|   | International or Local Toronto | 1-416-764-8688 |
Conference Call Replay
If you cannot participate on August 11, 2017, a replay of the conference call will be available by dialing one of the following replay numbers. You will be able to dial in and listen to the conference two hours after the meeting end time, and the replay will be available until August 18, 2017. Please enter the Replay ID number 101908 followed by the # key.
| | | |
| --- | --- | --- |
| Replay Dial-In: | Toll Free | 1-888-390-0541 |
|   | International or Local Toronto | 1-416-764-8677 |
About WesternOne
WesternOne seeks to acquire and grow businesses in the construction and infrastructure services sectors in order to generate value for its shareholders.
Additional Information
Additional information relating to WesternOne and other public filings, is available on SEDAR at www.sedar.com or on WesternOne's website at www.weq.ca.
Trading Symbols
Toronto Stock Exchange: WEQ and WEQ.DB
THE TORONTO STOCK EXCHANGE HAS NOT REVIEWED AND DOES NOT ACCEPT RESPONSIBILITY FOR THE ADEQUACY OR THE ACCURACY OF THIS RELEASE.
For investor relations information, please contact:

Andrew Greig
Manager of Investor Relations
WesternOne Inc.
Suite 910, 925 West Georgia Street
Vancouver, BC V6C 3L2
Phone: (604) 678-4042
E-mail: agreig@weq.ca