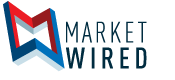 ACIS Coverage Grows to Nearly $8 Billion
Obtains Two New Policies with Combined Limit of $431 Million on Nearly $42 Billion of 15-30-Year Mortgages via Expanded Broker Network
/EINPresswire.com/ -- MCLEAN, VA--(Marketwired - Jul 27, 2017) - Freddie Mac (OTCQB: FMCC) announced today that it has obtained two new insurance policies under its Agency Credit Insurance Structure (ACIS®) program. They provide a combined maximum limit of up to approximately $431 million of losses on single-family loans. ACIS 2017-4 transfers credit risk on a $10.1 billion pool of 15- to 20-year mortgages purchased between October 2016 and April 2017. Through ACIS 2017-5, a substantial portion of the remaining credit risk on STACR 2017-HQA2 is being transferred.
Since the program's inception in 2013, Freddie Mac has placed over $7.6 billion in insurance coverage through 29 ACIS transactions. Freddie Mac has led the market in introducing new credit risk-sharing offerings with STACR, ACIS and Whole Loan Securities (WLS(SM)). The company has since grown its investor base to more than 220 unique investors, including insurers and reinsurers. Since 2013, the company has transferred a portion of credit risk on approximately $758 billion of UPB on single-family mortgages.
Freddie Mac makes home possible for millions of families and individuals by providing mortgage capital to lenders. Since our creation by Congress in 1970, we've made housing more accessible and affordable for homebuyers and renters in communities nationwide. We are building a better housing finance system for homebuyers, renters, lenders and taxpayers. Learn more at FreddieMac.com, Twitter @FreddieMac and Freddie Mac's blog FreddieMac.com/blog.