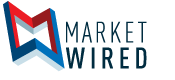 WebPT's Survey of 5,200 Rehab Therapists Reveals Biggest Challenges Facing the Industry Today
/EINPresswire.com/ -- PHOENIX, AZ--(Marketwired - Jul 27, 2017) - WebPT, the leading rehab therapy software platform, today released findings from its industry-wide survey of more than 5,200 members of the rehab therapy community. Results from respondents, which largely consisted of providers and executives, revealed the biggest challenges and perceived threats facing the industry today: spending time on documentation, declining reimbursements and constantly changing insurance and government regulations.
WebPT's primary goal in commissioning this survey was to capture an accurate snapshot of the demographics, trends, frustrations and motivations shaping the industry as well as the future outlook and potential for success in the current environment. To achieve this, the company distributed the survey to rehab therapy professionals across a wide spectrum of settings, specialties and geographic regions. This year's results will also serve as a baseline for future comparisons.
"My mission as a therapist, industry advocate and technology innovator is to empower my peers in the rehab therapy industry to rise above challenges and realize their full potential as healers, care coordinators and change-makers," said Dr. Heidi Jannenga, PT, DPT, ATC/L, president and co-founder of WebPT. "This industry survey supports that mission by providing insight on the current and future needs of the rehab therapy community so we can continue to solve for them. It also brings these challenges to the forefront and will hopefully spark a dialogue within the community to drive collaboration and collective problem-solving."
WebPT compiled its findings into a detailed report covering the following areas: labor, business and financials, industry outlook and technology. The report provides data on billing and reimbursements, revenue, company size, patient volume, common frustrations and motivations, top challenges, and technology system ratings and comparisons.
Perhaps the most dominating takeaway was that the top frustration across all respondents -- at the individual and company level -- was completing and spending time on documentation. Additionally, the top three perceived threats were declining reimbursements, insurance regulations and government regulations.
Other key findings included:
Primary concerns among rehab therapy professionals are not being able to spend enough time with patients as well as issues related to insurance, billing and compliance.
The market is adopting technology; however, 16 percent of respondents still document exclusively on paper, while 56.5 percent indicated they use an EMR or EHR exclusively.
Fast and streamlined documentation was far and away the most important EMR/EHR feature among survey-takers (ranking at 91 percent); outcomes-tracking was the second-most important feature (ranking at 50 percent).
Survey respondents indicated that overall, their top motivating factor for becoming a rehab therapy provider was the desire to pursue a career path that would allow them to help people.
To learn more and download the full survey report, visit: https://get.webpt.com/the-state-of-rehab-therapy/.
About WebPT, Inc.
With a 30-percent market share, WebPT is the leading rehab therapy platform for enhancing patient care and fueling business growth. From scheduling, documentation and billing to outcomes tracking, business reporting and software integration, WebPT is the ideal solution for outpatient therapy organizations of all sizes. With a 99-percent retention rate and a 99.99-percent uptime rate, WebPT is the most-trusted and most-reliable solution in the industry. Launched in 2008, the company is based in downtown Phoenix's historic Warehouse District. Learn more at webpt.com.