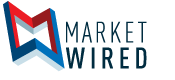 CRH PLC: Board change
/EINPresswire.com/ -- DUBLIN, IRELAND--(Marketwired - Jul 27, 2017) - CRH PLC (LSE: CRH) (ISE: CRG) (NYSE: CRH)
Press Release
Board change
27 July 2017
CRH plc, the international building materials group, announces that Maeve Carton, Group Transformation Director, has informed the directors of her intention to retire from the Board and from CRH on 31 August 2017.
Since joining CRH in 1988, Maeve held a number of senior financial roles prior to joining the Board as Finance Director in May 2010. She was appointed Group Transformation Director in January 2016.
Group Chief Executive Albert Manifold said: "As Group Transformation Director, Maeve's experience and insights have been invaluable as CRH underwent a period of significant change following the major acquisition activity in 2015. Throughout her exemplary career with the Group, and particularly during her over 5 years' service as Finance Director, she has contributed to the development and progress of CRH, and we wish her every happiness in her retirement."
Contact CRH at Dublin 404 1000 (+353 1 404 1000)
Frank Heisterkamp Head of Investor Relations
About CRH
CRH (LSE: CRH, ISE: CRG, NYSE: CRH) is a leading global diversified building materials group, employing c.87,000 people at c.3,800 operating locations in 31 countries worldwide. With a market capitalisation of c.EUR 26 billion (July 2017), CRH is the largest building materials company in North America and the second largest worldwide. The Group has leadership positions in Europe as well as established strategic positions in the emerging economic regions of Asia and South America. CRH is committed to improving the built environment through the delivery of superior materials and products for the construction and maintenance of infrastructure, housing and commercial projects. A Fortune 500 company, CRH is a constituent member of the FTSE 100 index, the EURO STOXX 50 index and the ISEQ 20. CRH's American Depositary Shares are listed on the NYSE. For more information visit www.crh.com
Registered Office: No 12965. Registered Office: 42 Fitzwilliam Square, Dublin 2, R02 R279, Ireland