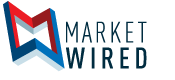 SAFNA Supplements Infrastructure Engineering Staff With Addition of K. Ana Ananda, PE
Professional Engineer Brings in Over 30 Years of Expertise in Managing Federal and Municipal Infrastructure Programs
/EINPresswire.com/ -- ARCADIA, CA--(Marketwired - July 26, 2017) - SAFNA Engineering and Consulting (SAFNA) announced today that they have hired Ana Ananda as a Professional Engineer to supplement the company's infrastructure engineering management team.
Mr. Ananda brings in a wide range of expertise to SAFNA's project team in detailed engineering designs, project management and construction management for water, recycled water and sewer projects, in addition to hands-on experience in the operation of water and sewer systems. Recently, he was directly responsible for projects involving groundwater wells, pumping stations, reservoirs, water mains, treatment facilities, street improvements, and SCADA (Supervisory Control and Data Acquisition) projects worth an estimated $15 to $40 million. During his career, he has worked at large to medium-sized public agencies such as the cities of South Gate, Pico Rivera, and Long Beach, and the Central Basin and Padre Dam Municipal Water Districts, in addition to working as an engineering consultant.
Ana possesses an MS Degree in Engineering (Sanitary/Environmental) from the University of Florida, Gainesville, and a BS Degree in Civil Engineering from the University of Sri Lanka, Peradeniya. He is a registered Professional Engineer (PE) in the State of California (Civil), a Grade 4 Water Treatment and Sewer Collection System Operator, and a Grade 5 Water Distribution System Operator.
Ana joins Reymundo Trejo, SAFNA's Executive Director and Chief Engineer, in rounding out the division's senior engineering team. "Over the past couple of years, we've worked hard to build SAFNA's capabilities in municipality engineering project planning, management, and operations," said Mr. Jorge Ramirez, CEO of Heateflex. "We're pleased that Mr. Ananda joined SAFNA, and we believe that the depth and breadth of his experience in water projects will benefit both SAFNA and our customers."
About SAFNA
SAFNA is a division of Heateflex Corporation and offers a wide range of professional engineering services and products. The company provides engineering and consulting services supporting program management, engineering design, and implementation of infrastructure projects. SAFNA is an industry leader in the product design and fabrication of custom carbon and stainless steel storage tanks, pressure vessels, and filter housings, manufactured in a National Board-Certified facility located in San Dimas, California. SAFNA has successfully engineered, designed, and constructed a number of innovative systems for municipality projects including water treatment, landfill, and desalination applications. For more information, please visit http://www.safna.com.
Company contact:
Reymundo Trejo
Executive Director and Chief Engineer, SAFNA
Rtrejo@safna.com