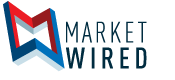 AlwaysOnline Now Offers Lowest Priced Data Plans for Apple SIM in the UK
/EINPresswire.com/ -- LONDON, UNITED KINGDOM--(Marketwired - July 26, 2017) - AlwaysOnline Wireless (AOW) today announced that it will be launching new data plans in the United Kingdom for users of iPad with Apple SIM. Available to residents and international travellers in the UK, these new plans include 4G LTE data buckets of up to 60GB and are the lowest priced mobile broadband plans currently available in the UK.
Since 2015, AOW has provided affordable and reliable 4G LTE data plans for international travellers using iPad with Apple SIM. AOW is known as a leader in short-term data service, and is the first to offer plans as short as just one hour for only £0.08, as well as plans by the day and by the megabyte in over 90 countries worldwide. Users of iPad with Apple SIM can access AOW plans right on their devices, giving them the flexibility and convenience they need while accessing data networks on the go.
Previously, by the megabyte plans in the UK were limited to buckets of 1GB, 3GB, or 5GB of 4G LTE data. Now, users of iPad with Apple SIM who want larger plans can choose from the following options: a 5GB plan for $9.99 USD (£7.69), a 30GB plan for $24.99 USD (£19.24), or a 60GB plan for $29.99 USD (£23.09). Also, plan length for by the megabyte plans has been extended, so each plan is now valid for 30 days after purchase.
"Mobile users in the UK are some of the leading consumers of mobile data in the world," says Christian Paul, VP of Marketing at Otono, parent company of AOW. "With our new plans, users of iPad with Apple SIM can get data without having to worry about data limits or cost, as our data rates are now the most competitive in the UK."
AOW UK Pricing
| | | |
| --- | --- | --- |
|   | GBP* | USD |
| Hourly (100MB) | £0.08 | $0.11 |
| Daily (500MB) | £2.30 | $2.99 |
| 5GB | £7.69 | $9.99 |
| 30GB | £19.24 | $24.99 |
| 60GB | £23.09 | $29.99 |
*Note: Prices will be displayed and charged in USD. Listed prices are based on exchange values from July 24, 2017, and may not reflect up-to-date currency rates.
For more information on AOW plans, please visit www.alwaysonlinewireless.com.
About Otono -- Otono Networks, Inc. is a global connectivity provider, offering flexible and convenient mobile services for international travellers and people on the go. Otono's solutions use both traditional SIM and eSIM technologies, and offer reliable service delivery, user-friendly portals, and a global 4G LTE network covering over 90 countries. Originally launched as Roam Mobility, Otono Networks is now the parent company of several commercial mobile services, including Roam Mobility, Roam Mobility for Canada, ZIP SIM, and AlwaysOnline Wireless.
For more information about Otono and its products and services, visit www.otono.com.
CONTACT INFORMATION
Grace Kyle
Otono Networks Inc.
press@otono.com
1-604-270-7626