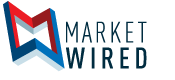 Umbra Applied Technologies Launches Redesigned Website
/EINPresswire.com/ -- TAMPA, FL--(Marketwired - Jul 26, 2017) - Umbra Applied Technologies Group (OTC PINK: UATG) announced today that its subsidiary Umbra Applied Technologies (UAT) has launched its newly updated website www.umbraappliedtechnologies.com.
As a leader in advanced technologies the new website provides quick and intuitive access to its versatile product lines, as well as extensive resources for customers and investors looking to keep abreast of the most advanced industry specific technologies available.
Taking three and a half months to complete, the company's new web portal has been redesigned to focus primarily on customers' interests and needs while accomplishing the underlying goal of becoming the most trusted name in the defense technology industry. To help execute this project, UAT's IT department partnered with Boost Local, a Las Vegas based digital marketing and design agency. Boost Local, a Premier Google Partner, started with an extensive strategy phase which included click through analysis, search optimization analytics and interviewing past and current customers to determine what data they were most interested in and how to deliver that content to them. Next, they executed a creative production effort to leverage these findings and implement best practice techniques including website design and search engine optimization (SEO). The newly launched website provides a more enhanced and effective user experience for customers while showcasing the range of products and service offerings of the company.
As a result of the enhanced user flow, pages per session increased by 53%, average time on site increased 33% and bounce rate has decreased to an industry leading 7%.
The new website features include enhanced search engine optimization (SEO) techniques that ensure UAT content is made more broadly available. Page speed is improved by more than 53%. The company's stated goal is to reach a wider range of users across all device types with a fully responsive website design that allows the company to present the ultimate user experience across multiple devices. This allows UAT to reach a wider range of users via search advertising as well as social media marketing. The new user interface(UI) represents the cornerstone of the Umbra applied technologies digital presence. This model will be rolled out across all of the company's division, product suites and services within the Umbra family in the coming months and is in preparation of its ecommerce launch.
Alex Umbra, UAT's Chief Executive Officer, stated, "We see dramatic benefits to this relationship with Boost Local as we launch several retail products during Q3 and Q4 of this year. The new website has been completely redesigned to offer the ultimate user-friendly experience with improved navigation and functionality while allowing customers to see our full product portfolio."
Simplified design elements to reflect a minimalist approach are apparent throughout the user's web experience and in keeping with the marketing of a powerful brand like UAT. Simplified site navigation designed with a more intuitive feel enhances a user's search capability making it simpler to find the appropriate product or application information to suit a wide range of solutions.
The new UAT website features convenient portals to request information, hyperlinks to subsidiaries, historical and current stock price charts, UAT news, events, latest product innovations and an employment portal accessing job opportunities.
When asked about the design differences between the old and new website design, why it was important to redesign the site and how the new site represented UAT, Mr. Umbra responded, "We are first and foremost a technology company and as technology must evolve we must evolve as well. Uncompromising in its precise design and performance, it is more accurate, more efficient and more dynamic. A clearer representation of who we are as a company and what our capabilities are among the market segments we operate. We are introducing a new way to interact with our company's online presence in a way that is more inclusive of all who have an interest in UAT."
Visitors to the new site can stay informed with the latest UAT and industry news by signing up for the UAT newsletter or clicking on the company's social media links. The newsletter will contain richer online content such as press releases, featured products, shareholder information and company news.
Additionally, UAT has been working tirelessly behind the scenes developing multiple new products and verticals that are expected to launch in the near future. The company believes the new product pipelines under development will bring significant value to all UAT shareholders.
For more information on UAT, A subsidiary of UAT Group, Inc. and to view the site, please visit www.umbraappliedtechnologies.com.
About Umbra Applied Technologies Group, Inc.
Umbra Applied Technologies is a member of the Umbra Applied Technologies Group (OTC PINK: UATG) family of companies. Umbra Applied Technologies, U.S. based Defense and Security Company, is engaged in the research, design, development, manufacture, integration, and sustainment of advanced technology systems, products, and services for defense, civil, and commercial applications in United States and internationally. It also provides management, engineering, technical, scientific, logistic, and information services.
In support of air, land and naval forces, the company operates in five segments: Aeronautics, Information Systems & Global Solutions, Biotech, Alternative & Renewable Energy, and Intelligence Systems. The Aeronautics segment offers military aircrafts, such as unmanned combat and air mobility aircrafts, and related technologies. The Information Systems & Global Solutions segment provides advanced technology systems and security expertise, integrated information technology solutions, and management services for civil, defense, intelligence, and other government customers. The Biotech segment addresses critical gaps that are absent in defense medical research programs. The Alternative & Renewable Energy segment provides alternative solutions to energy through research in bio-electricity, wind, thermodynamic and solar energy. The Intelligence segment provides computational study of signals, open source and network intelligence through advanced metrics and algorithms to locate and extract sentiment from gathered intelligence.
For more information visit www.uatgroup.com or www.umbraappliedtechnologies.com
Forward-Looking and Cautionary Statements
This press release contains "forward-looking" statements that are based on present circumstances and on Umbra Applied Technologies Group predictions with respect to events that have not occurred, that may not occur, or that may occur with different consequences and timing than those now assumed or anticipated. Such forward-looking statements, including any statements regarding the plans and objectives of management for future operations or products, the market acceptance or future success of our products, and our future financial performance, are not guarantees of future performance or results and involve risks and uncertainties that could cause actual events or results to differ materially from the events or results described in the forward-looking statements.
Forward-looking statements are made only as of the date of this release and Umbra Applied Technologies does not undertake and specifically declines any obligation to update any forward-looking statements. Readers should not place undue reliance on these forward-looking statements.
Investor and Media Contact:
Everest Corporate Advisors, Inc.
(702) 902-2361
(702) 982-1339