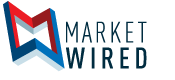 ConvenientMD Selects FirstLight to Enhance Overall Healthcare Operations Management
FirstLight to Provide Internet, Cloud and Voice Services to NH's Largest Urgent Care Group
/EINPresswire.com/ -- ALBANY, NY--(Marketwired - Jul 26, 2017) - FirstLight, a leading fiber-optic bandwidth infrastructure services provider operating in the Northeast, announced today that ConvenientMD, an urgent care walk-in group with locations throughout New England, has selected FirstLight to provide data, cloud and voice services to enhance connectivity and improve data security across its key locations in New Hampshire.
As an urgent care walk-in group that serves patients seven days a week, ConvenientMD sought to work with a fiber-based communications service provider that would offer speed, reliability and superior customer support.
"To ensure our overall operations are running at peak performance for both our patients and employees, when it came to upgrading ConvenientMD's Internet, IT infrastructure, security and Voice over IP services, we took several factors into consideration," commented George Murray, IT Manager for ConvenientMD. "FirstLight easily met these requirements; the company is locally based, and we can easily get to FirstLight's data center when needed. FirstLight is also highly regarded for its data, cloud and voice services delivered over its own fiber optic network, and the customer service has been exceptional."
As ConvenientMD opens additional locations throughout New England, it will consider expanding its relationship with FirstLight.
"FirstLight proudly serves many leading healthcare facilities and clinics, like ConvenientMD, and we know the importance of not only ensuring strong connectivity, but also the need to provide cloud and security solutions that help address the unique compliance challenges that healthcare organizations face," stated Patrick Coughlin, Executive Vice President & Chief Revenue Officer of FirstLight. "We are excited to welcome ConvenientMD to FirstLight and provide them with the high quality, fiber-based communication solutions that will not only meet their needs but also the thousands of patients who depend on ConvenientMD for health services."
To learn more about FirstLight's data, cloud, voice services and many other network solutions, visit www.firstlight.net.
About FirstLight
FirstLight, headquartered in Albany, New York, provides fiber-optic data, Internet, data center, cloud and voice services to enterprise and carrier customers throughout the Northeast connecting more than 5,500 locations in service with more than 20,000 locations serviceable by our 10,000 route mile network. FirstLight offers a robust suite of advanced telecommunications products featuring a comprehensive portfolio of high bandwidth connectivity solutions including Ethernet, wavelength and dark fiber services as well as dedicated Internet access solutions, data center, cloud and voice services. FirstLight's clientele includes national cellular providers and wireline carriers and many leading enterprises, spanning high tech manufacturing and research, hospitals and healthcare, banking and financial, secondary education, colleges and universities, and local and state governments.
To learn more about FirstLight, visit www.firstlight.net, or follow the company on Twitter and LinkedIn.
About ConvenientMD
ConvenientMD Urgent Care offers convenient access to high quality medical care, at the most affordable rates around. Patients can just walk in, without making an appointment, from 8am to 8pm, seven days a week. Patients are typically in and out in under 1 hour and there is always a full medical team on site. The center has friendly staff who provide world-class customer service with state-of-the-art medical equipment, including digital x-ray, lab, EKG and IV equipment. ConvenientMD's expert medical team is ready and equipped to treat a broad range of injuries and illness. ConvenientMD has locations in Bedford, Concord, Dover, Exeter, Keene, Merrimack, Nashua, Portsmouth, and Windham, with additional locations opening throughout New England. Visit http://www.convenientmd.com for more information.
Media Contact:
Jaymie Scotto & Associates (JSA)
1-866-695-3629 ext. 6
Email Contact