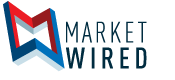 DIRTT to Release 2017 Q2 Results on August 2, 2017
/EINPresswire.com/ -- CALGARY, ALBERTA--(Marketwired - Jul 25, 2017) - DIRTT Environmental Solutions Ltd. ("DIRTT" or the "Company") (TSX:DRT), a leading technology-enabled designer, manufacturer and installer of fully customized, prefabricated interiors, will release its fiscal 2017 second quarter financial results on Wednesday, August 2, 2017 after markets close.
A conference call and webcast for the investment community will be hosted by Chief Executive Officer Mogens Smed and President Scott Jenkins on Thursday, August 3, 2017 at 9 a.m. ET (7 a.m. MT) to discuss the second quarter results in greater detail.
To access the conference call by telephone, dial +1 877.479.7708 (toll-free in North America). Please dial-in 10 minutes prior to the start of the call. In addition, a live webcast (listen-only mode) of the conference call will be available at: http://edge.media-server.com/m/p/aikuojsi.
Investors are invited to submit questions by email before and during the conference call. Please send them to ir@dirtt.net.
A replay of the conference call will be available at +1 855.859.2056 by entering passcode 60139898, from noon (ET) Thursday, August 3, 2017 until midnight (ET) Thursday, August 10, 2017 at http://edge.media-server.com/m/p/aikuojsi, and on DIRTT's website at www.dirtt.net/company/investor.
About DIRTT
DIRTT Environmental Solutions (Doing it Right This Time) uses its proprietary 3D software to design, manufacture and install fully customized prefabricated interiors. The Company's customers in the corporate, government, education and healthcare sectors benefit from DIRTT's precise design and costing; rapid lead times with the highest levels of customization and flexibility; and faster, cleaner construction.
DIRTT's manufacturing facilities are in Phoenix, Savannah, Kelowna and Calgary. DIRTT's team supports more than 100 sales distribution partners throughout North America, the Middle East and Asia. DIRTT trades on the Toronto Stock Exchange under the symbol "DRT." For more information visit www.dirtt.net.