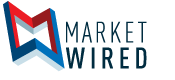 Consumers Have Positive Things to Say About Cosmetics Brands, According to a New Analysis
L'Oreal and Sephora Top Engagement Labs' TotalSocial(R) Rankings of Cosmetics Brands Based on Word of Mouth and Social Media Conversations
Top 10 Cosmetics Brands on TotalSocial®
Click here for high-resolution version
/EINPresswire.com/ -- NEW YORK, NY--(Marketwired - July 25, 2017) - The cosmetics industry has been under more and more pressure to promote messages of positive self-image and confidence. A new analysis released by Engagement Labs reveals that cosmetic brands are stepping up to the challenge and are generating strong, positive consumer conversations, both offline and online.
Engagement Labs released its TotalSocial® rankings of the top performing cosmetics brands in the U.S. with respect to consumer conversations over the last 12 months. The rankings are based on Engagement Labs' proprietary TotalSocial data, which continuously measures the most important drivers of brand performance with respect to social media and word of mouth conversations.
According to the analysis, top performers in the cosmetics category perform substantially better offline (i.e., via face-to-face conversations) as compared to online (social media posts or comments). However, the brands tracked perform strongly in both important categories. In fact, seven out of the ten brands in the ranking are categorized by Engagement Labs as "Conversation Commanders," which are defined as brands that perform above average both online and offline relative to more than 500 brands across a range of categories.
"Cosmetics marketers are embracing the use of online influencers, and our analysis shows there is quite a positive conversation happening online," said Ed Keller, CEO of Engagement Labs. "However, what is most notable about this analysis is the significance of offline conversation among the top performers in the category -- especially the strong performance among offline, 'everyday' influencers."
Keller added, "These are not the YouTube stars with millions of followers, but rather, people consumers know personally who are knowledgeable, trusted and are approached for advice and recommendations. They are an extremely important part of the social engagement equation for cosmetics brands, and should be embraced actively by cosmetics marketers as a critical part of the marketing funnel."
L'Oréal ranks at the top of the category due to having the strongest sentiment among all of the brands measured. The brand's ability to garner positive conversations from consumers can be attributed to its "Your Skin, Your Story" campaign, launched in January 2017, which celebrates diversity and promotes equal representation among models, actors and influencers with various ethnic backgrounds. However, compared to its peers, L'Oréal has much lower volume -- which means that fewer consumers talk about the brand -- both online and offline.
On the other hand, Sephora, ranked second in the category, has both strong volume and sentiment in offline conversations, but falls behind in online conversation sentiment -- indicating a key point of improvement for the beauty retailer.
Meanwhile, at number four, Avon leads the group for online volume of conversations. The brand relies heavily on its sales force of representatives based in various regional hubs, which results in an ongoing dialogue with consumers. Additionally, the brand's high volume of conversations occurring via social media is a result of their "This is Boss Life" campaign, launched in fall 2016, which is aimed at millennials and provides an update to the brand's image.
To learn more about Engagement Labs and its TotalSocial insights, as well as how to increase your brand's word of mouth in real life and online, reach out at: totalsocial@engagementlabs.com.
About Engagement Labs
Engagement Labs (TSX VENTURE: EL) is the world's first TotalSocial® company, offering intelligent data, analytics and insights for marketers. We are leaders in tracking, measuring and benchmarking the impact of conversations happening around a brand and industry -- both online and offline. Consumer conversations are a proven driver of critical business outcomes, including sales. The patent pending TotalSocial data solution provides brands with unique insights and powerful analytics to understand online and offline social impact and drive business results. TotalSocial demonstrates to marketers how their online and offline conversation compare and contrast and helps identify areas of competitive opportunity or significant emerging threats. TotalSocial is an "always-on" proprietary scoring system, based on the most important drivers of brand performance: Volume, Sentiment, Brand Sharing and Influence. TotalSocial was built on the pillars of Engagement Labs' patented social media measurement tool and the world's only offline word of mouth tracking system for brands and tracks 500 brands across 16 major industry categories within the U.S., and 350 brands across 18 industry categories in the UK.
To learn more visit www.engagementlabs.com / www.totalsocial.com.
Image Available: http://www.marketwire.com/library/MwGo/2017/7/20/11G143036/Images/mw1blgtb49l1bdu1gi8ihg1k011slq2-faa29b76fc3a8e35b72b8aa5fc675fd0.jpg


EIN Presswire does not exercise editorial control over third-party content provided, uploaded, published, or distributed by users of EIN Presswire. We are a distributor, not a publisher, of 3rd party content. Such content may contain the views, opinions, statements, offers, and other material of the respective users, suppliers, participants, or authors.