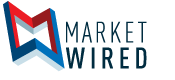 Youtube and Facebook to Play Significant Role Leveraging Top Social Influencers to Sell Baristas White Coffee via Massive Affiliate Network on New E-Commerce Platform
/EINPresswire.com/ -- SEATTLE, WA--(Marketwired - Jul 25, 2017) - Baristas Coffee Company (OTC PINK: BCCI) announced that it is expanding its distribution with Youtube and Facebook launching a massive affiliate network of top social influencers and early adopters.
The affiliate network will allow qualified Youtubers and Facebook royalty along with those who have built respectable followings to try, market, and get paid for directing viewers directly to Baristas new e-commerce platform built specifically to track, fulfill, and pay commissions whether they are direct Baristas affiliates or from a range of third party affiliate networks. 
Barry Henthorn CEO stated: "Expanding our distribution using our unique affiliate program will help leverage the recent exposure Baristas has been getting from mainstream media. Our new affiliate partners are paid on a performance basis from actual sales increasing the visibility of Baristas products without tapping into our advertising budget. Our affiliates will also help support our traditional distribution models as they launch as well. The result from self-fulfillment translates into increased margins and a lower cost of customer acquisition. Baristas has been very successful with Amazon and will continue to work with them as an integral part of our distribution as well."
White Coffee is a rarity and is developed using a slow and low heat roast that preserves a much higher caffeine level than a traditional roast. Because the beans have been under-roasted, white coffee has a lighter taste than traditional coffee and is described as both neutral and nutty.
About Baristas Coffee Company:
www.baristas.tv Baristas is a national Coffee Company that is recognized throughout the US. It currently produces and sells coffee related products under the Baristas brand. The Baristas White Coffee single serve cups compatible with the Keurig 2.0 brewing system is the bestselling product in its category. Baristas also markets other coffee related products. Baristas gained mainstream exposure when it was the subject of "Grounded in Seattle" the reality show special feature which aired on WE tv. Baristas has recently refocused its business to focus on its wholesale and direct to consumer coffee based products such as single serve coffee pods compatible with Keurig 2.0 brewing system. Baristas special "Espresso Blend" and its revolutionary "White Coffee" have become strong sellers, with the lightly roasted 3X the caffeine, "White Coffee" becoming the number one white coffee.

EIN Presswire does not exercise editorial control over third-party content provided, uploaded, published, or distributed by users of EIN Presswire. We are a distributor, not a publisher, of 3rd party content. Such content may contain the views, opinions, statements, offers, and other material of the respective users, suppliers, participants, or authors.