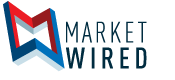 Monkey Island LNG Selects AECOM as Environmental Consultant
/EINPresswire.com/ -- HOUSTON, TX--(Marketwired - Jul 25, 2017) - Monkey Island LNG, formerly known as SCT&E LNG, has selected AECOM to coordinate the environmental analysis and engineering services for the Company's Federal Energy Regulatory Commission (FERC) Pre-Filing review process and application. FERC is the siting and construction authority for Monkey Island LNG's 15.75 million tons per annum (mtpa) Liquefied Natural Gas (LNG) export facility to be developed on Monkey Island in Cameron Parish, Louisiana.
AECOM will draw upon decades of experience permitting major industrial facilities, particularly LNG facilities and natural gas pipelines on the Gulf Coast, to prepare the permitting strategy for the Monkey Island LNG project and begin the FERC application process.
Monkey Island LNG's President, Engineering and Construction, Scott Ray, states, "AECOM's Technical Practice Network and experience with impact assessment and permitting LNG facilities and natural gas pipelines on the Gulf Coast are a significant asset to our project team. We look forward to working with this talented organization to successfully and efficiently complete the FERC permitting process."
Previously, AECOM completed the Phase 1 Environmental study for the Monkey Island LNG project site and will support the project from their Houston, Texas, Baton Rouge and New Orleans, Louisiana offices. AECOM's executive sponsor, Michelle Council, adds, "We are excited to work with Monkey Island LNG on this world-scale LNG facility, and we look forward to a successful project."
Monkey Island LNG Chairman and CEO, Greg Michaels, believes, "Incorporating AECOM's environmental and LNG expertise with our Monkey Island LNG technical team will instill confidence with key customers and investors in our project. This choice aligns with our corporate commitment to selecting industry-proven technologies and contractors, such as Air Products & Chemicals Inc. and TechnipFMC, to develop this great clean-energy project."
The Monkey Island LNG facility is expected to reach Final Investment Decision in the 4th quarter of 2020, at which point the project development team plans to begin construction of the facility. During construction, the project will provide thousands of local and statewide jobs. Once operational, the Monkey Island LNG facility will create hundreds of well-paying permanent jobs and will return billions of dollars in revenue to the United States.
About Monkey Island LNG:
Originally established by Southern California Telephone Company, SCT&E LNG, INC. dba Monkey Island LNG is a Nevada corporation and developer of an LNG export terminal in Cameron Parish, Louisiana. The Monkey Island LNG project is currently modeled as an LNG tolling facility utilizing cryogenic technologies to liquefy natural gas for export globally. The Monkey Island LNG plan is to liquefy approximately 2.1 billion cubic feet (bcf) per day of natural gas to create approximately 15.75 million tons per annum (mtpa) of LNG at its future facilities on Monkey Island.
About Southern California Telephone Company:
Southern California Telephone Company (SCTC) is a successful, privately-owned United States Public Utility Company that has been providing innovative telecom solutions to its clients since 1994. Originally established as Wholesale Airtime, Inc. by CEO Greg Michaels, SCTC provides residential, commercial and enterprise premium-based telecom and data services nationwide. SCTC is a multi-resource telecom company providing traditional telecom services in addition to state of the art IP telecom and data services. In addition to maintaining redundant networks on both coasts of the United States, the company is the developer, owner and operator of one of the largest fixed wireless networks in the United States. SCTC has multiple locations, with its corporate office headquartered in Temecula, California.
Safe Harbor:
This press release contains forward-looking statements. Such forward-looking statements are subject to certain risks, uncertainties, and assumptions that include expected earnings, future growth, and financial performance, and typically can be identified by the use of words such as "expect," "estimate," "anticipate," "forecast," "plan," "believe," "optimistic," "intend," "will," and similar terms. Although SCT&E LNG, Inc. dba Monkey Island LNG believes that its expectations are reasonable, it can give no assurance that these expectations will prove to have been correct, and actual results may vary materially from those anticipated in these forward-looking statements. A variety of factors that could cause actual results to differ materially from those contemplated above include, among others, general economic conditions, hazards customary in the oil, gas, and LNG industries, weather conditions, competition and developments in oil, gas, and LNG markets beyond the Company's control, the volatility of energy and fuel prices, failure of customers to perform under contracts, changes in the oil, gas, and LNG markets, changes in government regulations of markets and of environmental emissions, the condition of capital markets generally, securitization of sufficient capital or a strategic business arrangement to fund its plan of operation, the Company's ability to access capital markets, management resources, and infrastructure necessary to support the growth of its business, unanticipated facilities outages, adverse results in current and future litigation, failure to identify or successfully implement acquisitions (including receipt of third party consents and regulatory approvals), failure to acquire or transact on offtake agreements, and other risk factors related to the liquefied natural gas and related and connected business. All forward-looking statements attributable to Monkey Island LNG or persons acting on its behalf are expressly qualified in their entirety by these factors. Monkey Island LNG undertakes no obligation to update or revise any forward-looking statements, other than as required under applicable securities laws, whether as a result of new information, future events, or otherwise. The foregoing factors could cause Monkey Island LNG's actual results to differ materially from those contemplated in the forward-looking statements included in this press release and should be considered in connection with information regarding risks and uncertainties that may affect Monkey Island LNG's future results.