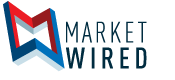 Good Gaming Inc. Announces Several Key Website Enhancements and Upgrades as the Company Approaches 30,000 Website Memberships
Good Gaming To Debut Newly Modified BO3 GWENT Strike Application Over Next Several Days
/EINPresswire.com/ -- CHICAGO, IL--(Marketwired - Jul 25, 2017) - Good Gaming, Inc. (OTC PINK: GMER) (the "Company") owner and operator of the world's most scalable eSports tournament and social network platform for novice, competitive and professional electronic gamers, is pleased to announce several key website enhancements and upgrades as the Company approaches 30,000 memberships.
As the Company continues to show exceptional growth in memberships nearing almost 30,000 Good Gaming members, several enhancements and upgrades have been developed, and are in the process of being implemented, in order to increase micro-transactions, handle anticipated website traffic and enhance gamer experiences in order to extend a gamers engagement.
Recent website changes include upgrading the website infrastructure to 3rd Generation technologies as part of the Reskin project. This includes moving to asynchronous data saving for all actions on the website and allowing for data to be correct every time, so that there can be no jam up of data at the database. Adding to that, the Company is now delivering data to the actual page using an API, which will now allow the data to be pulled faster, and allow the Good Gaming website to move to more interactive and mobile UI/UX designs.
The Company has also identified a need for faster game play with its GWENT Tournament Series due to the recent popularity of its best of five (BO5) GWENT Strike Application and is pleased to announce it has modified a new best of three (BO3) Gwent Strike Application which will provide a faster game play experience with the same challenge and excitement experienced by all Good Gaming members. Tournament formats for BO5 GWENT Strike Application is already up and running with BO3 GWENT Strike Application expected to be available within the next several days and will only be available to Good Gaming members at www.good-gaming.com.
Gamers will also be pleased to know that Good Gaming is in the process of frameworking and starting on Deck Banning Apps. The Company plans to implement their Deck Banning Apps into the Tournament System, along with the GWENT Strike Application and Hearthstone Strike Application, so that players in Last Hero Standing or Conquest format tournaments can have an application to track banned decks and decks that have lost, thus giving Good Gaming members a significant competitive edge.
As previously reported, the global games market is expected to increase 7.8% to $108.9 billion with the eSport industry showing the fastest year over year growth within the industry at 41.3% in 2017. Industry analysts predict this type of exponential growth to continue through 2020.
David B. Dorwart, Good Gaming CEO, stated, "We are extremely pleased to be approaching the 30,000 membership mark on our website and should surpass this very important milestone within the next several days. Currently, we are increasing members at an average rate of approximately 150 memberships a day. We expect this average to continue to grow as Good Gaming continues to carve out a niche in the eSport industry. Our objective is to stay ahead of our growth curve by continuing to develop various ways to expand our game play through modification while investing in technologies that both engage and enhance Good Gaming's tournament play experience. We look forward to the continued implementation of our strategies in order to meet and exceed the goals set forth in our business model."
To learn more about Good Gaming and the eSport industry please visit:
https://issuu.com/goodgaming/docs/gg_investor_presentation_spring_201
Please visit our website:
https://www.good-gaming.com
For more information on our Premium Membership services:
https://www.good-gaming.com/membership
Social networks:
Twitter: https://twitter.com/GoodGamingInc
Facebook: https://www.facebook.com/goodgaminginc/?fref=ts
Investors Hangout: https://investorshangout.com/Good-Gaming-Inc-GMER-62551/
About Good Gaming:
Good Gaming is a leading competitive online tournament gaming and social network platform targeting over 250 million eSports players and participants worldwide who want to communicate with each other, develop strategies and compete at novice, competitive and professional levels. Depending on a Gamer's level of skill, players have the ability to win tournaments which include prize money, gifts and raffles. Good Gaming recently confirmed its partnership with one of the world's leading games publishers and is launching a series of tournaments in 2017. The eSport industry has experienced exponential growth going from $500 million to $1.2 billion over the last two years with industry analysts forecasting a $5 billion global industry by 2020.
Safe Harbor
This release contains statements that constitute forward-looking statements within the meaning of Section 27A of the Securities Act of 1933, as amended, and Section 21E of the Securities Exchange Act of 1934, as amended. These statements appear in a number of places in this release and include all statements that are not statements of historical fact regarding the intent, belief or current expectations of Good Gaming Inc., its directors or its officers with respect to, among other things: (i) financing plans; (ii) trends affecting its financial condition or results of operations; (iii) growth strategy and operating strategy. The words "may," "would," "will," "expect," "estimate," "can," "believe," "potential" and similar expressions and variations thereof are intended to identify forward-looking statements. Investors are cautioned that any such forward-looking statements are not guarantees of future performance and involve risks and uncertainties, many of which are beyond Good Gaming Inc.'s ability to control, and that actual results may differ materially from those projected in the forward-looking statements as a result of various factors. More information about the potential factors that could affect the business and financial results is and will be included in Good Gaming Inc.'s filings with the Securities and Exchange Commission.

EIN Presswire does not exercise editorial control over third-party content provided, uploaded, published, or distributed by users of EIN Presswire. We are a distributor, not a publisher, of 3rd party content. Such content may contain the views, opinions, statements, offers, and other material of the respective users, suppliers, participants, or authors.