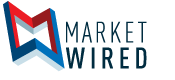 AOW Global Data SIM Now Available at All Staples Canada Locations Nationwide
VANCOUVER, BC--(Marketwired - July 24, 2017) - AlwaysOnline Wireless (AOW), a leading provider of short-term, on-demand LTE data plans, today announced that its Global Data SIM is now available in all Staples locations across Canada.
/EINPresswire.com/ -- AOW is a global 4G LTE network that offers affordable and reliable cellular data to international travellers and people on the go. Previously, the service was only available via iPad with Apple SIM, but AOW recently expanded its offering with the Global Data SIM. Launched in June, the new SIM provides users of all unlocked mobile devices, including smartphones, cellular-enabled tablets, and Wi-Fi hotspots with access to 4G LTE data in over 90 countries worldwide.
"AOW still offers Canadians better value than most roaming packages being offered by carriers," says Christian Paul, VP of Marketing for Otono Networks, the parent company of AOW. "Let's say you're travelling to France for 10 days. Most carrier roaming packages will end up costing you around $100 for the entire trip. With AOW it would only cost $38 for 1GB of 4G LTE data. That's significant savings."
Each SIM can be loaded with a data plan specific to the country being visited. Travellers can choose to pre-schedule their plans or buy them on the go, giving them immediate data access while travelling. AOW offers a variety of affordable plans, in increments as short as one hour, one day, or larger data plans from 500MB up to 5GB.
"Staples is always looking for innovative services to help the business community save money and stay competitive," says Todd Crawford, category manager at Staples Canada. "AOW is the ideal product for our business customers who are looking for an affordable solution to stay connected while travelling abroad."
The AOW Global Data SIM is available for use in any mobile device with a SIM slot; however, to use it with a smartphone, the smartphone must be unlocked from a wireless carrier. All Staples retail locations offer a wide variety of unlocked smartphones, which are perfect to use with the AOW Data SIM.
Recently, the CRTC announced that it will ban cell phone unlocking fees, requiring all newly purchased mobile devices to be unlocked starting December 2017. This new ruling makes it much easier for consumers to use services like AOW, which allows consumers to access affordable roaming service while they travel without interrupting their home plans.
For more information about AOW, visit alwaysonlinewireless.com, find us on Facebook as AlwaysOnlineWireless, or follow @AOWireless on Twitter and Instagram.
About Otono - Otono Networks, Inc. is a global connectivity provider, offering flexible and convenient mobile services for international travellers and people on the go. Otono's solutions use both traditional SIM and eSIM technologies, and offer reliable service delivery, user-friendly portals, and a global 4G LTE network covering over 90 countries. Originally launched as Roam Mobility, Otono Networks is now the parent company of several commercial mobile services, including Roam Mobility, Roam Mobility for Canada, ZIP SIM, and AlwaysOnline Wireless.
For more information about Otono and its products and services, visit www.otono.com.
About Staples Canada/Bureau en Gros - Staples Canada/Bureau en Gros makes it easy to make more happen with more products and more ways to shop. Through its world-class retail, online and delivery capabilities, Staples lets customers shop however and whenever they want, whether it's in-store, online, on mobile devices, or through the company's buy online, pick up in store option. Staples is dedicated to offering customers the highest level of service with more products than ever, including technology, facilities and breakroom supplies, furniture, safety supplies, medical supplies, and Print and Marketing services. The company also invests in a number of corporate giving programs that actively support environmental, educational, and entrepreneurial initiatives in Canadian communities from coast to coast. Visit www.staples.ca for more information, or visit us on Facebook, Twitter and Instagram.
CONTACT INFORMATION
Grace Kyle
Otono Networks Inc.
press@otono.com
1-604-270-7626