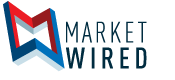 JunkieDog.com changes Name to Grand Havana, Inc. to Reflect Company's Direction
/EINPresswire.com/ -- MIAMI BEACH, FL--(Marketwired - Jul 24, 2017) - JunkieDog.com, Inc. today announced that it has changed its name to "Grand Havana, Inc." (OTC: GHAV) and that its trading symbol is now "GHAV" effective today. The Grand Havana name better represents the Company's business as it concentrates on the sale of its Grand Havana brand coffee and tea.
Commenting on the symbol change, Robert Rico, Grand Havana, Inc. CEO stated, "We are pleased to announce our new trading symbol of GHAV. We believe this new symbol accurately represents our company: a U.S.-based, publicly traded, coffee company, focused on Cuban style espressos and tropical flavored Teas." 
In 2015, with the allure, essence and nostalgia of old Havana, Cuba, Grand Havana Coffee was created. With master blender, Luis Bustelo, the original master roaster, Grand Havana created a premium Espresso Supreme blend combining Arabica & Robusta beans carefully selected from around the globe.
A special roasting process extracts the acidity from the beans to create an aroma and full body flavor resulting in a supremely delicious smooth finish; the ultimate expression of what the perfect cup of Cuban coffee should be.
Grand Havana's goal is to fuel the world with the perfect cup of Cuban style espresso coffee.
Grand Havana is the sole shareholder of Grand Havana Master, LLC and Grand Havana, LLC.
About Grand Havana Coffee Company
Grand HAVANA Coffee is a Miami-based specialty coffee retailer and wholesaler. GH specializes in the small-batch roasting of Cuban style espresso coffee beans, masterfully blended by legendary roaster, Luis Bustelo, the original master blender of the Cuban espresso. The company focuses on taking the product mainstream following the massive popular demand for our specialized roasting blend, with over 3.5 million cups of espresso served.
Grand Havana Coffee is the consumer's brand of choice for delving into the essence, allure and nostalgia of old HAVANA, with all its coffee products roasted and packaged in Miami, Florida USA.
Safe Harbor Statement:
The information posted in this release may contain forward-looking statements within the meaning of the Private Securities Litigation Reform Act of 1995. You can identify these statements by use of the words "may," "will," "should," "plans," "explores," "expects," "anticipates," "continue," "estimate," "project," "intend," and similar expressions. Forward-looking statements involve risks and uncertainties that could cause actual results to differ materially from those projected or anticipated. These risks and uncertainties include, but are not limited to, general economic and business conditions, effects of continued geopolitical unrest and regional conflicts, competition, changes in technology and methods of marketing, and various other factors beyond the Company's control.