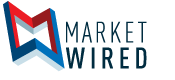 Randgold Resources Limited: Tongon Sustains Performance Improvement
/EINPresswire.com/ -- JERSEY, CHANNEL ISLANDS--(Marketwired - Jul 22, 2017) - RANDGOLD RESOURCES LIMITED (LSE: RRS) (NASDAQ: GOLD)
RANDGOLD RESOURCES LIMITED
Incorporated in Jersey, Channel Islands
Reg. No. 62686
LSE Trading Symbol: RRS
NASDAQ Trading Symbol: GOLD
TONGON SUSTAINS PERFORMANCE IMPROVEMENT
AS IT SEEKS TO EXTEND LIFE OF MINE
Abidjan, Côte d'Ivoire, 22 July 2017 - Randgold Resources' Tongon gold mine in Côte d'Ivoire continues to ramp up production as it tracks its 2017 target of 285 000 ounces, chief executive Mark Bristow said today.
Speaking at a media briefing, Bristow said with Tongon now operating to plan, its focus had shifted to finding additional reserves and resources to replace depleted ounces and extend the mine's life beyond its current four-year horizon. At the same time, the mine has continued its engagement with employees and other regional stakeholders.
Elsewhere in Côte d'Ivoire, Randgold's exploration programmes have defined a large target at Boundiali in the Fonondara corridor, which Bristow described as potentially the most exciting gold prospect in West Africa. The company has just completed its annual review of its exploration targets, which Bristow said had also highlighted very positive results from its other holdings in the country, underlining again Côte d'Ivoire's exceptional prospectivity.
"The success of Côte d'Ivoire's growing gold mining industry is a tribute to the vision and commitment shared by the government and the industry, and to a mining code which is fair to both parties," Bristow said.
"We cannot rest on past achievements, however, and the future of the industry depends on new discoveries and developments. There have been some project failures recently and these I believe have shown the need for greater resolve and engagement by the government, particularly in the north of the country, where the new opportunities are located."
Website: www.randgoldresources.com
Click on, or paste the following link into your web browser, to view the associated PDF document.
 http://www.rns-pdf.londonstockexchange.com/rns/8178L_1-2017-7-21.pdf
This information is provided by RNS
The company news service from the London Stock Exchange
END
ENQUIRIES:
Chief Executive
Mark Bristow
+44 788 071 1386
+223 66 75 01 22

Financial Director
Graham Shuttleworth
+44 779 771 1338

Group Regional Manager
West Africa
Mahamadou Samaké
+223 66 75 61 36

Investor & Media Relations
Kathy du Plessis
+44 20 7557 7738
randgold@dpapr.com