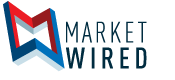 Media Release: With amendments, Bill 148 can provide decent work for generations to come, says Ontario Federation of Labour
/EINPresswire.com/ -- TORONTO, ONTARIO--(Marketwired - Jul 21, 2017) - The government has an opportunity to provide decent work for generations to come through Bill 148. The Bill makes some significant changes, including raising the minimum wage to $15 in 2019, that will advance the cause of decent work. However, with a few amendments, the bill could safeguard decent work for future generations, said the Ontario Federation of Labour.
"In Bill 148, the government has shown its commitment to updating laws that are far behind the times," said OFL President Chris Buckley. "Workers in this province are facing unfair conditions every day when they go to work, and it is this government's job to make sure that's no longer the case. Workers need fair standards, and they need fair access to their Charter right to join a union if they so choose," added Buckley.
The OFL has called for sweeping changes to Labour and Employment laws in Ontario, to bring them up to date and halt the growth of precarious work by raising the floor for all workers, and making it easier to join a union.
"When my workplace tried to unionize we faced strong intimidation from the employer," said Ernesto J. Espinoza, a worker organizing with Unite Here 75. "We lost a great deal of support. The employer was threatening suspensions and discipline for workers who were supportive of the union. If we had card-based certification for workers trying to unionize, we would have our union and have a voice," he added.
It is well known that low-wage, part-time, and temporary work cannot support families; that the economy suffers when Ontarians are trapped in poverty. With a $15 minimum wage, and labour laws that support decent work, our government can improve the lives of millions, added Buckley.
"As people of faith, we believe that every human being has value and dignity, and thus our public policies and employment/labour relations standards must reflect this belief in the value of every human being," said Rabbi Shalom Schachter, a member of the Interfaith Social Assistance Reform Coalition (ISARC). "The plight of workers in precarious employment cries out for action. We are encouraged with the Ontario government's tabling of Bill 148. We strongly urge this Committee to strengthen the legislation and complete its deliberations in time to enable the full House to finalize the contents of the Bill and to pass it before the end of the calendar year, so as to make meaningful progress toward the eventual achievement of a true Fair Workplace, Better Jobs Act."
"A $15 minimum wage will not afford me a life of luxury, but it will reduce the pressure on me to juggle multiple jobs, give me some much-needed breathing room and a bit more time to spend with my family. We have already waited far too long for government to end sub-poverty wages. These changes can't come soon enough," said Erendira Bravo, a worker with first-hand experience in low-wage jobs and organizer with the $15 and Fairness campaign.
The OFL and the Fight for $15 and Fairness are calling for the following changes to the Labour Relations Act and the Employment Standards Act.
Needed amendments to Bill 148's proposed changes to the Labour Relations Act are:
Remove all exemptions to Labour Relations Act.
Prohibit combining bargaining units where bargaining rights are held by different unions.
Combine bargaining units of franchisees of the same franchisor.
Provide greater access to workplace information.
Extend card-based certification to all sectors.
Provide greater access to automatic first contract arbitration.
Extend successorship rights to all contracted services.
Prohibit replacement workers.
Needed amendments to Bill 148's proposed changes to the Employment Standards Act are:
Extend Employment Standards Act coverage to dependent contractors.
Strengthen equal pay for equal work legislation.
Prohibit parties from contracting out of the Employment Standards Act.
Remove all exemptions to the minimum wage.
Extend just cause protection for all workers.
Legislate seven paid Personal Emergency Leave (PEL) days.
Establish a designated leave for survivors of domestic and/or sexual violence.
For more detail on the amendments being proposed to the Bill, please go to ofl.ca.
The OFL's www.MakeItFair.ca campaign takes on issues of inequality in the workforce, and coincides with the province's "Changing Workplaces Review." The campaign gives voice to unions' demands for across-the-board changes to the Employment Standards Act and the Labour Relations Act that would improve standards for every worker and make it easier for them to join a union.
The OFL represents 54 unions and one million workers in Ontario. For information, visit www.OFL.ca and follow @OFLabour on Facebook and Twitter.
The Fight for $15 & Fairness is a campaign supported by community, labour, student and faith groups across Ontario. It is calling for sweeping reforms, including decent hours of work; rules that protect all workers; equal pay for equal work including temporary agencies, part time and contract workers; investing in pro-active, public enforcement of employment laws; imposing meaningful fines for labour law infractions; legislating seven paid PEL days; an end to contract flipping; easier access to unions and more. Central in the campaign is the demand for a $15 minimum wage for all workers, regardless of age, student status, job or area of work. For more information, visit 15andfairness.org and @fairwagesnow.
Background:
To read the OFL submission on Bill 148 click here.
To read the Fight for $15 and Fairness submission on Bill 148 click here.
To read the Faith leader's letter click here.
Rabbi Shalom Schachter is one of the more than two-hundred religious leaders from across Ontario who have signed the public statement in support of the $15 & Fairness campaign's legislative demands. A wide range of faiths is represented among the signatories, with endorsements from Anglican Bishops, Imams, Buddhist Monks as well as Rabbis.
cope343
Meagan Perry
Director of Communications
Ontario Federation of Labour
mperry@ofl.ca
416-894-3456
Nil Sendil
Communications Coordinator
Fight for $15 & Fairness
info@15andfairness.org
647-710-5795


EIN Presswire does not exercise editorial control over third-party content provided, uploaded, published, or distributed by users of EIN Presswire. We are a distributor, not a publisher, of 3rd party content. Such content may contain the views, opinions, statements, offers, and other material of the respective users, suppliers, participants, or authors.