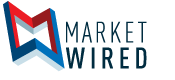 Interset Ramps Up Security Analytics Momentum as Enterprises Shift to Intelligent Threat Detection Platforms
Interset has become essential in automating detection of hidden threatsBlack Hat demo of network analytics and visibility (NAV) makes Interset Security Analytics Platform first to show a complete picture of what's happening inside the organization
/EINPresswire.com/ -- OTTAWA, ON--(Marketwired - Jul 21, 2017) - Black Hat USA 2017 Booth #774 -- Black Hat USA 2017 exhibitor Interset is addressing one of the most pressing concerns facing security teams: how to manage a flood of time-consuming false positives while expanding threat visibility to cover backend, network and endpoint threat surfaces. At next week's Black Hat conference in Las Vegas, Interset will demonstrate new Network Analytics and Visibility (NAV) capabilities, making Interset's the first true big data security analytics solution to apply machine learning and AI-based threat detection across user, file, machine, endpoint and network behaviors. This offers enterprises with critical systems and sensitive data to protect the most complete and scalable automated threat detection solution available.
Growing Market Momentum
Interset is experiencing hyper growth in 2017 as security teams look to add automated, intelligent threat detection to thwart a growing number of sophisticated attacks; in Q2 the company added a host of new customers in the financial services, technology and utilities industries, together with new OEM and MSSP partnerships contributing to revenue more than doubling year over year. This growth, combined with successful customer rollouts, a growing strategic OEM business, and a highly successful partnership with U.S. intelligence community investor In-Q-Tel, has Interset simultaneously expanding its field deployment team and increasing the industry-leading capabilities of its Interset Security Analytics Platform.
Many of Interset's new customers are replacing first-generation UEBA tools. As companies gain experience with machine learning and analytics, many realize that a true big data platform with more comprehensive data feeds permits scalability and coverage of an expanding number of use cases. Big data architectures must be used for more than storage, they must also power analytics engines.
Use case coverage across new customers has included insider fraud detection for a financial services customer, cyber-attack detection for a regional utility company, and compromised account detection of privileged accounts at a US Defense contractor.
Interset recently completed a rollout at a Fortune 500 utility company, where its scalable, out-of-the-box security analytics solution helped avoid high-cost customization work and reduced the number of security products required. The deployment comes at a time when security professionals have voiced growing concerns that US critical infrastructure will be breached by a cyber attack within the next two years, according to a recent Black Hat attendee survey.
Read the case study: Interset Security Analytics Provide Dramatic Threat Visibility Gains for U.S. Utility Company.
"Interset has become essential in automating the detection, analysis, categorization, and prioritization of hidden threats and high-risk events across the network. Interset is a premier partner within our Cyber protection ecosystem," said Javier Gonzalez, Cyber Strategist, ATOS North America. Atos recently launched its prescriptive Security Operations Center (SOC), which leverages the McAfee Open Data Exchange Layer (Open-DXL) to enhance automation, orchestration and the immediate reactivity of security responses in order to eliminate fragmented and time-consuming manual security responses. Interset worked with McAfee to integrate its solution via DXL for the utility customer deployment and was named McAfee Innovation Alliance 2017 DEVCON Rookie of the Year.
Shift to Internal Threats
Interset's rapid growth is the result of increasing pressure to change cybersecurity approaches across industries. While the perimeter of an enterprise has been the focus of security over the past 20+ years, an inability to stop cyberattacks has shifted that focus to internal threat detection. The need to monitor east-west network traffic for threats has become a critical part of any internally-focused solution. Yet, traditional, rules-based approaches have failed due to massive issues with false positive and poor scalability. The arrival of big data architectures and increasingly accurate automated threat detection using machine learning and artificial intelligence has enabled Security Analytics companies like Interset to help security teams operationalize an effective internal threat detection program.
According to Forrester's Business Technographics Global Security 2016 survey, 81% of enterprises with 1,000 or more employees are implementing or expanding their security analytics and/or security information management (SIM) solutions or have implementation plans for 2017.1
"Interset is unique in applying unsupervised machine learning and a 'connect the dots' approach to detect event anomalies and associate them with the entities involved to reduce noise and false positives," said Interset CEO Mark Smialowicz. "With the addition of Network Analytics and Visibility, customers can deploy this solution not only for users, files, and endpoints but networks in a single platform. This improves customers' threat visibility while reducing products required."
Added Smialowicz, "Learning from our close customer partnerships and real-world deployment experience, we strongly disagree with the 'dump your SIEM' approach of some UEBA vendors. Interset is instead focusing on integrating into and greatly improving the operations and efficiency of existing security investments. Our goal is to add a layer of intelligent analytics to existing security infrastructure, improving ROI and bringing security programs to life. To that end, we will announce several associated technology partnerships in the coming months," he added.
Schedule a meeting or see Interset at Black Hat USA Booth 774 Mandalay Bay in Las Vegas, Nevada, July 24-27, 2017.
About Interset 
Interset provides highly intelligent, accurate insider and targeted outsider threat detection. Our solution unlocks the power of user behavioral analytics, machine learning, and big data to provide the fastest, most flexible, and efficient way for IT teams to operationalize a data-protection program. Utilizing agentless data collectors, lightweight endpoint sensors, advanced behavioral analytics, and an intuitive user interface, Interset provides unparalleled visibility to high-risk events. This enables early attack detection and actionable forensic intelligence with reduced false positives and noise. Interset solutions are deployed to protect critical data across the manufacturing, life sciences, high-tech, finance, government, aerospace and defense, and securities brokerage industries. For more information, visit Interset.com and follow us on Twitter @intersetca. 
1 Source: The Forrester Wave™: Security Analytics Platforms, Q1 2017