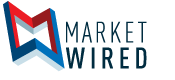 REAC Group, Inc. Announces Shareholder Update
REAC Group, Inc. Seeks Partnership With Panamanian Housing Development Project
/EINPresswire.com/ -- PITTSBURGH, PA--(Marketwired - Jul 21, 2017) - REAC Group, Inc. (OTC: REAC) is in preliminary discussions at the present time regarding a potential investment in a Panamanian Housing Development project with a Panamanian company.
The possible potential investment by REAC Group, Inc. into the project would be a 25% ownership and interest into the Panamanian Development Company that would include the intentions of developing homes in the Chiriqui Province of Panama on land which is owned by the Panamanian company and to acquire additional land in the province that is to be purchased for the development to build up to 400 homes.
No terms or conditions have been executed. If after a period of due diligence and all terms and conditions are agreed and conditions to closing are met, definitive agreements would be executed.
The Company intends to bring additional value to its shareholders with the possibilities to Acquire, Joint Venture or Partner with other real estate related businesses. We will continue to introduce our operational progress and other corporate actions that will include our business model and plan of growth.
Safe Harbor: This press release contains forward-looking statements. Such forward-looking statements are subject to a number of risks, assumptions and uncertainties that could cause the Company's actual results to differ materially from those projected in such statements. Forward-looking statements speak only as of the date made and are not guarantees of future performance. We under take no obligation to publicly revise any forward-looking statements.

EIN Presswire does not exercise editorial control over third-party content provided, uploaded, published, or distributed by users of EIN Presswire. We are a distributor, not a publisher, of 3rd party content. Such content may contain the views, opinions, statements, offers, and other material of the respective users, suppliers, participants, or authors.