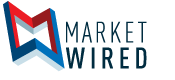 Chartwell Announces Acquisition of Quebec Property and Provides Update on Quebec Development Program
/EINPresswire.com/ -- MISSISSAUGA, ON--(Marketwired - July 21, 2017) - Chartwell Retirement Residences ("Chartwell") (TSX: CSH.UN) announced today that it has completed the acquisition of an 85% interest in Chartwell Le Teasdale Retirement Residence Phase I ("Chartwell Le Teasdale I") from its development partner, Batimo Inc. ("Batimo"). Batimo will retain a 15% interest in the property.
Chartwell Le Teasdale I is a 343-suite residence offering 311 independent supporting living and 32 assisted living suites located in the fast-growing community of Terrebonne, Quebec. It is adjacent to the local health centre, Hôpital Pierre-Le Gardeur, and is in close proximity to numerous retail offerings. The residence opened in May 2016 and has enjoyed successful leasing with a current occupancy of 82%.
The purchase price for the 85% interest was $60.8 million and was settled through the assumption of a construction loan of $37.1 million, settlement of Chartwell's mezzanine loan of $5.9 million, with the balance paid in cash. The acquisition is subject to an occupancy support agreement with Batimo. Chartwell expects this acquisition to generate unlevered yield of 6.6%.
Chartwell also announced today that Batimo has commenced construction of a 221-suite addition to Chartwell Le Teasdale I ("Chartwell Le Teasdale II"), which is expected to be completed in Q3 2018. Chartwell expects to acquire an 85% interest in Chartwell Le Teasdale II upon its stabilization and the satisfaction of certain other conditions.
Finally, Chartwell announced today that it has advanced a mezzanine loan to Batimo for the development of a 345-suite retirement residence in Saint-Hubert, Quebec ("Chartwell St. Gabriel"). The $3.6 million mezzanine loan will be for a 5-year term and bears interest at the rate of 10%. Chartwell plans to acquire an 85% interest in Chartwell St. Gabriel upon its stabilization and the satisfaction of certain other conditions. Chartwell St. Gabriel is under construction, which is expected to be completed in Q2 2018, and is currently 66% pre-leased.
"We are pleased to acquire an 85% interest in the successful Chartwell Le Teasdale I residence," commented Vlad Volodarski, Chartwell's Chief Financial Officer and Chief Investment Officer. "We are looking forward to continue to grow our Quebec portfolio with high-quality new properties developed in partnership with Batimo."
Chartwell Le Teasdale Retirement Residence joins Chartwell's existing family of over 190 retirement and long term care residences across Canada. Known for its commitment to customer service and operational excellence, Chartwell is home to over 25,000 residents across Canada and employs over 13,500 staff dedicated to Chartwell's vision of Making People's Lives Better.
About Chartwell
Chartwell is an unincorporated, open-ended trust which indirectly owns and operates a complete range of seniors housing communities from independent supportive living through assisted living to long term care. It is the largest owner and operator of seniors residences in Canada. Chartwell's aim is to capitalize on the strong demographic trends present in its markets to maximize the value of its existing portfolio of seniors housing communities, and prudently avail itself of opportunities to grow internally and through accretive acquisitions. More information can be obtained at www.chartwell.com.
Forward-Looking Information
This press release contains forward-looking information that reflects the current expectations, estimates and projections of management about the future results, performance, achievements, prospects or opportunities for Chartwell and the seniors housing industry. Forward-looking statements are based upon a number of assumptions and are subject to a number of known and unknown risks and uncertainties, many of which are beyond our control, and that could cause actual results to differ materially from those that are disclosed in or implied by such forward-looking statements. There can be no assurance that forward-looking information will prove to be accurate, as actual results and future events could differ materially from those expected or estimated in such statements. Accordingly, readers should not place undue reliance on forward-looking information. These factors are more fully described in the "Risks and Uncertainties" section in Chartwell's 2016 MD&A and in materials filed with the securities regulatory authorities in Canada from time to time, including but not limited to our most recent Annual Information Form.
For more information, please contact:
Chartwell Retirement Residences
Vlad Volodarski
Chief Financial Officer and Chief Investment Officer
Tel: (905) 501-4709
Fax: (905) 501-9107
vvolodarski@chartwell.com