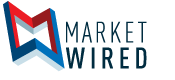 Nominate a CEO or CFO for the 2017 Uppies
Uptick Newswire to Host the Micro-Cap Awards and Networking Conference
/EINPresswire.com/ -- PHOENIX, AZ--(Marketwired - Jul 20, 2017) - Uptick Newswire, LLC. (Or "Uptick") announces that it is holding the 1st annual Uppie Awards in Las, Vegas, Nevada. Over 90+ CEO's and CFO's are being invited from micro-cap and penny stock corporations in the United States and in Canada. These companies will gather for networking and industry recognition with other individuals in the micro-cap industry.
Prior to the Awards Show, Uptick is hosting a Mixer Meet & Greet from 3:30 PM to 6:30 PM. Company representatives will meet 30+ boutique hedge funds, capital companies and accredited investors to collaborate about investment options, cash financing and much more.
If any TSX Venture or CSE companies with a market cap between $1 million and $110 million would like their CEO's and CFO's to be recognized for their hard work and dedication, Uptick is looking to nominate 50+ companies in 8 categories (technology, medical, bio-tech, pharma, energy, & cannabis, etc.). The Uppie Awards will be held November 3rd at the Flamingo Las Vegas Hotel & Casino.
For more information on the event please see http://ow.ly/gzW830dN9Kj
To nominate, please utilize the contact information provided. We hope to see you there!
What is Uptick Newswire? Uptick Newswire is the top Penny Stock & Micro-Cap news source in America. Our mission is to provide transparency to publicly traded companies Our Newsroom allows investors to research and find new companies for their portfolios Our reach in the Stock Market community gives Uptick Newswire the ability to reach potential clients that are seeking new investment opportunities Uptick focuses on those who trade on the OTC, NYSE, NASDAQ, TSX & other world markets Uptick Newswire provides companies with customized solutions to get news out to national and international media Beyond media outlets, Uptick Newswire has cultivated a unique user base of investors, consumers and brokerage houses that receive information about penny-stock and OTC companies The objective is to build relationships between Nano-Cap and Micro-Cap companies and investors.

EIN Presswire does not exercise editorial control over third-party content provided, uploaded, published, or distributed by users of EIN Presswire. We are a distributor, not a publisher, of 3rd party content. Such content may contain the views, opinions, statements, offers, and other material of the respective users, suppliers, participants, or authors.