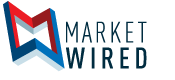 Revolution Lighting Technologies Selected for Inclusion in Russell 2000(R) Index
/EINPresswire.com/ -- STAMFORD, CT--(Marketwired - July 20, 2017) - Revolution Lighting Technologies, Inc. (NASDAQ: RVLT) ("Revolution Lighting"), a global provider of advanced LED lighting solutions, today announced that the company has been selected for inclusion in the Russell 2000® Index. Revolution Lighting was officially listed on the Index when markets opened on Tuesday, June 27, 2017.
Robert V. LaPenta, CEO and Chairman of Revolution Lighting, commented, "The addition of Revolution Lighting to the Russell 2000® Index is another validation of our continued growth and leadership in the design, manufacturing and providing of full-service lighting solutions. Inclusion in the index will increase the visibility and public awareness of Revolution Lighting within the investment community."
Membership in the small-cap Russell 2000® Index means automatic inclusion in the Russell 3000® Index as well as in the appropriate growth and value style indexes. The Russell 3000® Index encompasses the 3,000 largest U.S.-traded stocks by objective, market-capitalization rankings and style attributes. This weighted index by market capitalization was constructed to provide a comprehensive barometer of the broad market and it now represents approximately 98 percent of the investable U.S. equity market. The Russell Global Indexes reflect the performance of over 10,000 securities in 47 countries. Membership in these indexes is updated annually and remains in place for one year.
About Revolution Lighting Technologies, Inc.
Revolution Lighting Technologies, Inc. is a leader in the design, manufacture, marketing, and sale of LED lighting solutions focusing on the industrial, commercial and government markets in the United States, Canada, and internationally. Through advanced LED technologies, Revolution Lighting has created an innovative lighting company that offers a comprehensive advanced product platform of high-quality interior and exterior LED lamps and fixtures, including signage and control systems. Revolution Lighting is uniquely positioned to act as an expert partner, offering full-service lighting solutions through our operating divisions including Energy Source, Value Lighting, Tri-State LED, E-Lighting, All-Around Lighting and TNT Energy to transform lighting into a source of superior energy savings, quality light and well-being. Revolution Lighting Technologies markets and distributes its products through a network of regional and national independent sales representatives and distributors, as well as through energy savings companies and national accounts. Revolution Lighting Technologies trades on the NASDAQ under the ticker RVLT. For more information, please visit rvlti.com or connect with the Company on Twitter, LinkedIn and Facebook.