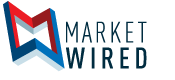 Reign Sapphire's Coordinates Collection to Launch in Europe and UK
Local partner and brand's original founder underwrites marketing and ad costs
/EINPresswire.com/ -- BEVERLY HILLS, CA--(Marketwired - Jul 19, 2017) - Reign Sapphire Corp. (OTCQB: RGNP) ("Reign" or the "Company"), a direct-to-consumer, branded and custom jewelry company, today announced its latest international partnership to market, sell and distribute its products in Europe and the United Kingdom.
Following the success of its local partnerships in United Arab Emirates and Qatar, the Company has teamed with the original founder of its brand Coordinates Collection, Owen de Vries to run the new effort.
According to ReportLinker and McKinsey & Co., "Sales of jewellery are going up. Annual global sales... expected to grow at a healthy 4 to 6 percent every year, reaching EUR 250 billion by 2020."
According to Euromonitor, in the Netherlands, jewelry registered a sustained increase in 2017 driven mainly by higher levels of Dutch consumer spending.
The Company intends to replicate the success achieved in the Middle East where its flagship store in the Dubai Mall and regionalised direct-to-consumer website contributes almost 10% of the Company's annual revenue.
The Netherlands based operation will proliferate Reign points of sale (POS) adapted for local language, digital marketing and customer service.
"Europe and United Kingdom is our largest international revenue contributor after the Middle East," commented Reign CEO Joseph Segelman. "Our experience has shown localised marketing, promotion and social media drives direct-to-consumer sales and can assist the company reaching its growth targets."
The company is actively pursuing similar distribution partnerships in the Asia Pacific region.
About Reign Sapphire Corporation:
Reign Sapphire (OTCQB: RGNP) is a Beverly Hills-based, Direct-to-Consumer (D2C), branded and custom jewelry company with three niche brands: Reign Sapphires: ethically produced, millennial targeted sapphire jewelry, Coordinates Collection: custom jewelry, inscribed with location coordinates commemorating life's special moments, and Le Bloc: classic customized jewelry. http://www.reignsc.com.
Forward Looking Statements
This press release includes "forward-looking statements" within the meaning of the U.S. federal securities laws, which statements may include information regarding the plans, intentions, expectations, future financial performance, or future operating performance of Reign Sapphire Corporation ("Reign" or the "Company"). Forward-looking statements are based on the expectations, estimates, or projections of the Company's management as of the date of this press release. Although Reign's management believes these expectations, estimates, or projections to be reasonable as of the date of this presentation, forward-looking statements are inherently subject to significant business risks, economic and competitive uncertainties, or other contingencies, which could cause the Company's actual results or performance to differ materially from what may be expressed or implied in the forward-looking statements. Important factors that could cause Reign's actual results or performance to differ materially from the forward-looking statements include those set forth in the "Risk Factors" sections in the Company's filings with the Securities and Exchange Commission, including the risks set forth in the company's Annual Report on Form 10-K for the year ended December 31, 2016, which is available for viewing on the SEC's EDGAR website. These forward-looking statements speak only as of the date of this press release and, except as required by law, Reign specifically disclaims any obligation to update these forward-looking statements, even if new information becomes available in the future.
Reign Sapphire Corporation
Investor and Media Inquiries:
info@reignsc.com
+1 (213) 457-3772

EIN Presswire does not exercise editorial control over third-party content provided, uploaded, published, or distributed by users of EIN Presswire. We are a distributor, not a publisher, of 3rd party content. Such content may contain the views, opinions, statements, offers, and other material of the respective users, suppliers, participants, or authors.