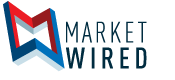 Juniper Networks Appoints New Chief Technology Officer
Bikash Koley will Lead Innovation and Technology Solutions Globally for the Company
/EINPresswire.com/ -- SUNNYVALE, CA--(Marketwired - July 18, 2017) - Today, Juniper Networks (NYSE: JNPR), an industry leader in automated, scalable and secure networks, announced that Bikash Koley will be named chief technology officer, reporting to chief executive officer, Rami Rahim. Mr. Koley will be responsible for charting Juniper's technology strategy and for leading and executing several of the company's critical technology innovations, including Contrail and AppFormix. Mr. Koley is anticipated to begin his employment at Juniper in August 2017.
"Bikash is a visionary who has been architecting and operating networks of the future at Google for the past ten years. I'm excited to have Bikash help us lead the transformation in the networking industry by delivering innovative products, solutions, and services for network operators around the world," said Rami Rahim, CEO, Juniper Networks.
Mr. Koley brings a wealth of experience in both IP and optical domains and in designing and operating large scale networks. He will further Juniper's vision of enabling high performance, highly-automated self-driving networks of the future.
Mr. Koley is currently a Distinguished Engineer and the Head of Network Architecture, Engineering and Planning at Google. He is an industry-leading expert on the topics of software-defined networking (SDN), packet and optical network integration, warehouse-scale computing, and large-scale data center interconnection. At Google, he designed, built and operated Google's production network infrastructure, spanning data center, backbone(s), optical and the content edge. His team also oversaw Google's SDN evolution, network technology strategy and networking research and innovation, enabling ubiquitous programmability and very high reliability.
Prior to Google, Mr. Koley was the CTO of Qstreams Networks, a company he co-founded. He also spent several years at Ciena Corporation in various technical roles, developing DWDM and Ethernet technologies. Mr. Koley is a frequent speaker in conferences and industry forums. He has published many research papers and received 18 patents related to networking technologies. He received a Bachelors in Technology for Electronics and Communications Engineering from Indian Institute of Technology, Kharagpur, India and MS and PhD degrees in Electrical and Computer Engineering from the University of Maryland at College Park.
"I have admired Juniper Networks' technology for the last two decades and believe the technology within Juniper will lend itself to an amazing programmable platform that will allow companies to operate seamless hybrid cloud infrastructures. Harmonious connectivity to clouds is not a solved problem, and I look forward to being part of the new era of networking," said Bikash Koley.
Additional Resources
About Juniper Networks
Juniper Networks challenges the status quo with products, solutions and services that transform the economics of networking. Our team co-innovates with customers and partners to deliver automated, scalable and secure networks with agility, performance and value. Additional information can be found at Juniper Networks (www.juniper.net) or connect with Juniper on Twitter and Facebook.
Juniper Networks, the Juniper Networks logo and Junos are registered trademarks of Juniper Networks, Inc. and/or its affiliates in the United States and other countries. Other names may be trademarks of their respective owners.
Safe Harbor
This press release includes forward-looking statements within the meaning of the Private Securities Litigation Reform Act that involve a number of uncertainties and risks, including statements relating to Juniper Networks' future strategy, management plans and overall future prospects. Actual results or events could differ materially from those anticipated in these forward-looking statements as a result of several factors, including those listed in Juniper Networks' most recent report on Form 10-Q or 10-K filed with the Securities and Exchange Commission. All statements made in this press release are made only as of the date set forth at the beginning of this release, and Juniper Networks undertakes no obligation to update the information in this release in the event facts or circumstances subsequently change after the date of this press release.