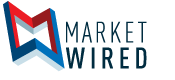 Foundry Commercial Welcomes Industry Veteran Don Albright in Nashville
Albright to oversee regional development and acquisition, build investment sales platform and assist with associate recruitment as managing director
/EINPresswire.com/ -- NASHVILLE, TN--(Marketwired - July 18, 2017) - Foundry Commercial, the multi-city commercial real estate firm with offices across the Southeast and Texas, is pleased to announce the addition of 30-year industry veteran Don Albright to its Nashville team. In his new role as managing director, Albright will work in tandem with Vice President Jason Holwerda to oversee Foundry's Nashville office, grow the third party platform in the region and recruit new brokers and associates.
Prior to joining Foundry Commercial, Albright served as a principal at Avison Young and as the director for the company's Capital Markets Group, where he led sales and investment activity and assisted in strategic planning and client relationship management. Additionally, Albright worked as the director for the Capital Markets Group at Cushman & Wakefield Cornerstone, where he and his team executed $500 million in transaction volume consisting of over 10 million square feet from 2012 to 2015.
"Don brings a wealth of knowledge and experience to Foundry, and he is a critical addition to our team as we continue to grow in the area," said Jason Holwerda, vice president, brokerage services at Foundry Commercial. "His skill set in leadership and investment sales make him a perfect fit for what we are trying to do as a firm and, more importantly, how we want to grow as a firm. At Foundry, Don will have a chance to build a best-in-class brokerage firm equipped with a development and investment platform that is truly unique in the Southeast. We are excited for what he is bringing both personally and professionally to our team. "
The new regional investment sales platform that Albright will lead will primarily offer office, industrial, and retail pursuits for both ground-up and acquisition opportunities. Additionally, Albright will manage multiple ongoing pursuits by Foundry Commercial in the region, as well as new business efforts.
"I have been very blessed to have worked with many wonderful people and organizations in my almost 40 years in the business, and coming to Foundry Commercial is a continuation of that process," said Albright. "Foundry has an extremely deep platform and institutional resources particularly on the D&I side, an area that has always interested me. My hope is to leverage my experience to help build the bench and grow market share organically or by M&A in the service business line in Nashville with Jason Holwerda and a strong core of real estate professionals similar to what has been done in Florida and the Carolinas. I could not be more excited."
Albright is the second senior leadership recruitment by Foundry Commercial's Nashville office this year. In February, the commercial real estate firm recruited Vice President Taylor Camp to enhance its landlord office brokerage activity in Tennessee and throughout the country.
About Foundry Commercial
Foundry Commercial is a full-service real estate services and investment company with 270 employees and more than 45 million square feet of management and leasing across the Southeast and Texas. Foundry provides corporate services, brokerage, leasing, building management and project management services, and is the largest real estate service provider to religious and not-for-profit organizations in the Country. Foundry also includes a development and investment platform that is fully integrated into its services business, leveraging its local market expertise to control nearly $700 million in advantaged investment opportunities in partnership with its clients. Foundry Commercial was founded as CNL Commercial Real Estate in 2007 and launched as Foundry in 2015 through a management-led buyout. For more information, visit www.foundrycommercial.com.

EIN Presswire does not exercise editorial control over third-party content provided, uploaded, published, or distributed by users of EIN Presswire. We are a distributor, not a publisher, of 3rd party content. Such content may contain the views, opinions, statements, offers, and other material of the respective users, suppliers, participants, or authors.