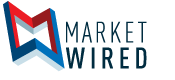 Canna Consumer Goods Evolves into The Premier Canna Broadcasting Media Company; Loudmouth News Radio Success Fuels Expansion
/EINPresswire.com/ -- SEATTLE, WA--(Marketwired - Jul 18, 2017) - It is with immense pride that I am able to announce that Canna Consumer Goods (OTC PINK: CBMJ) has evolved into a multi-tier media production, broadcasting, and placement company catering to the cannabis industry.
Through our experience with marketing Cannabis Consumer Goods we have identified and understand that there are still challenges distributing news and information from within the cannabis industry on mainstream media outlets. CBMJ has solved many of those challenges through its success delivering the Loudmouth News program (www.loudmouthnews.com) on mainstream terrestrial radio programming. We are currently utilizing that experience and position as a credible news source, as well as our history marketing consumer cannabis products to expand distribution of cannabis industry news and entertainment programming into Television Broadcasting, Radio syndication, web based reference portals and mainstream print publications.
Mark Schaftlein CEO stated: "CBMJ will continue to expand the LoudMouth News programming as we launch additional news and marketing programs that allow cannabis companies and products to market via mainstream Media. These opportunities that we have gained clearance for include national TV, radio, print, event sponsorship, and multi-media social network engagements. By marketing cannabis products we have been able to solve many of the challenges that exist marketing in the sector and now will be capitalizing on the value that exists leveraging our Media capabilities for other cannabis companies and products. The ability to monetize our expertise and experience in broadening the exposure of the cannabis industry within mainstream media will result in robust revenue growth and strong vertical expansion."
CBMJ produces and delivers dedicated news coverage and entertainment based programming for the cannabis sector.
Utilizing Television, Radio, Internet and Print deliveries of quality content based programming covering News, Finance, Business and Audience Specific deliveries.

EIN Presswire does not exercise editorial control over third-party content provided, uploaded, published, or distributed by users of EIN Presswire. We are a distributor, not a publisher, of 3rd party content. Such content may contain the views, opinions, statements, offers, and other material of the respective users, suppliers, participants, or authors.